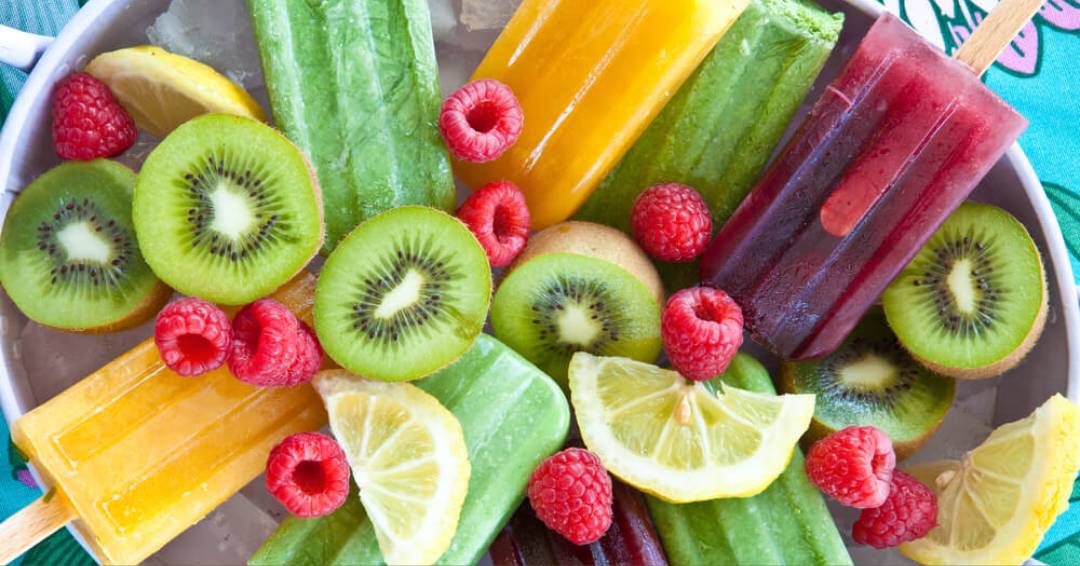 People are looking for entertaining methods to stay hydrated as summer comes to a close. Everything refreshing is making its way into kitchens, from fresh lime juice to creative mocktails. Popsicles can be your best buddy this summer if you're sick of drinking. Popsicles will help you battle the heat by providing you with the benefits of fresh fruit. Make this easy recipe while relaxing!
Ingredients
For grape flavour:
1 cup grapes
1 cup sugar
For watermelon flavour:
1 cup watermelon
1 cup sugar
For mango-kiwi flavour:
1 mango
½ up sugar
2 kiwis
½ cup sugar
Preparation
Separately process each batch of ingredients in a blender.
Fill moulds or paper cups with these.
Once they are firm, leave it in the freezer for 7-8 hours.