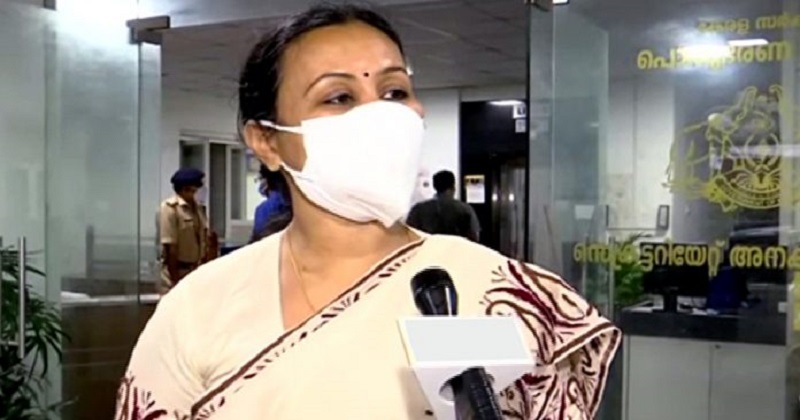 Kochi: Amid the smoke that engulfed Kochi due to the fire that broke out at the Brahmapuram solid waste treatment plant over a week ago, Health Minister Veena George Saturday requested the people in Kochi to wear masks due to the discharge of pollutants from plant. The minister also informed that the government would launch a health survey from Tuesday onwards to identify the health concerns among the public. Health workers will visit homes to conduct surveys.
While speaking at a review meeting of the health department in Kochi, the minister also instructed pregnant women, children, senior citizens and persons with co-morbidities to be extra cautious. The minister assured expert treatment for those suffering from discomfort after inhaling smoke. 'Medical camps will be organized to address the concerns of the people. The service of mobile units will also be made available for this purpose', she added. Meanwhile, the health survey will begin on March 14 (Tuesday). 'Mobile units will be set up for the purpose', the minister said.
'The services of specialist doctors of Kalamassery Medical College will be available at Kakkanad Public Health Centre. All urban health centres will have Shwas clinics to conduct pulmonary function tests. The mobile labs will have facilities for nebulization and pulmonary function tests. All these will be done under the leadership of the doctors of the health department and medical education department', she said. She also asked people to refrain from sharing false information and creating panic among the public, and reiterated the situation is under control.