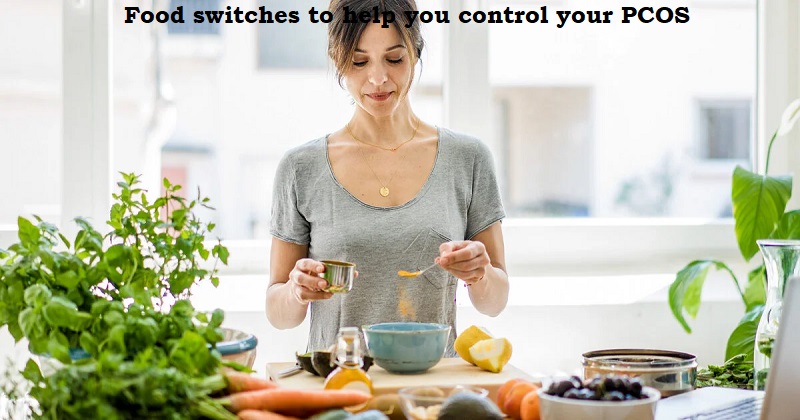 Refined Carbs with Grains and Millets
Patients with PCOS should never choose simple carbs over complex ones. They require more time to digest, which further slows the process and controls blood sugar levels. Brown rice, quinoa, oats, millet, lentils, beans, nuts, seeds, potato, peas, corn, apple, and pears are a few examples of complex carbohydrates.
Dairy Products with Substitutes
Oat milk, almond milk, and soy milk are some nutrient-dense alternatives to dairy products if you don't like them. Tofu and other lactose-free alternatives to curd and cheese can be used in place of paneer.
Sugary Drinks with Healthy Drinks
You can choose healthy alternatives like vegetable juices, black coffee, lemon tea, peppermint tea, lemongrass tea, etc. to prevent insulin rises.
Fried Foods with Baked Goods
Fried food is not only high in calories but also trans fat. This can further degrade the insulin resistance power of the body. Since most women with PCOS struggle with weight management, the consumption of fried foods can add to the trouble. Instead of fried foods, you can always opt for baked, grilled, roasted and steamed food, which are much healthier options.
Packaged Foods with Freshly Cooked Meals
Packaged foods are undoubtedly more convenient to use, as they are ready-to-eat and cut down the cooking time, but they are loaded with preservatives and can never match the nutritional value of freshly cooked meals. If you are someone who is dealing with health issues pertaining to PCOS, you must take out time from your schedule to cook fresh meals.