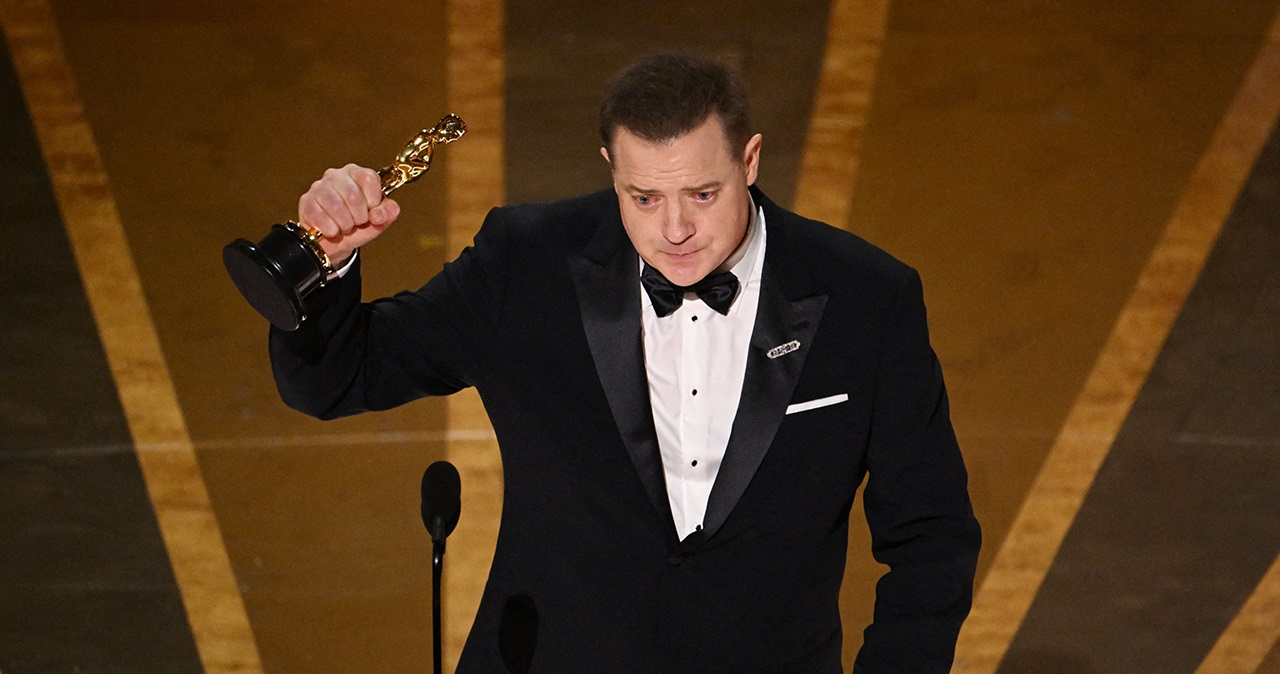 Los Angeles: Brendan Fraser, the '90s heartthrob, won the 'Best Actor' award for his role in 'The Whale'. Fraser got emotional on stage and exclaimed, 'so this is what the multiverse looks like!'
'I'm grateful to Darren Aronofsky for throwing me a creative lifeline and hauling me aboard the good ship 'The Whale,'' he continued. 'That was written by Samuel D. Hunter who is our lighthouse. Gentleman, you laid your whale-sized hearts bare so we could see into your souls like no one else could. It is my honour to be named alongside you in this category. I want to tell you that only whales can swim at a depth of talent of Hong Chau'.
'I started in this business 30 years ago, things didn't come easy to me but there was a facility that I didn't appreciate at the time until it stopped. I just want to say thank you for this acknowledgement. It couldn't be done without my cast. It's been like I've been on a diving expedition and the air on the line to the surface is being watched over by some people in my life like my sons', he added.
Fraser won the Academy Award for his performance as Charlie, a housebound 600-pound English teacher attempting to repair his relationship with his estranged daughter, Sadie Sink. According to Variety, the 54-year-old actor maintained a commanding lead throughout the awards season, beginning with a 14-minute standing ovation at the Venice Film Festival. Fraser also won the Screen Actors Guild Awards and the Critics' Choice Awards.
When asked about the Oscar buzz at the Variety TIFF studio back in the beginning, Fraser quoted author Herman Melville, saying, 'I know not all that may come, but come what may, I will go to it laughing'. Other nominees in the best actor category were Austin Butler from Elvis, Colin Farrell from The Banshees of Inisherin, Paul Mescal from Aftersun and Bill Nighy from Living.