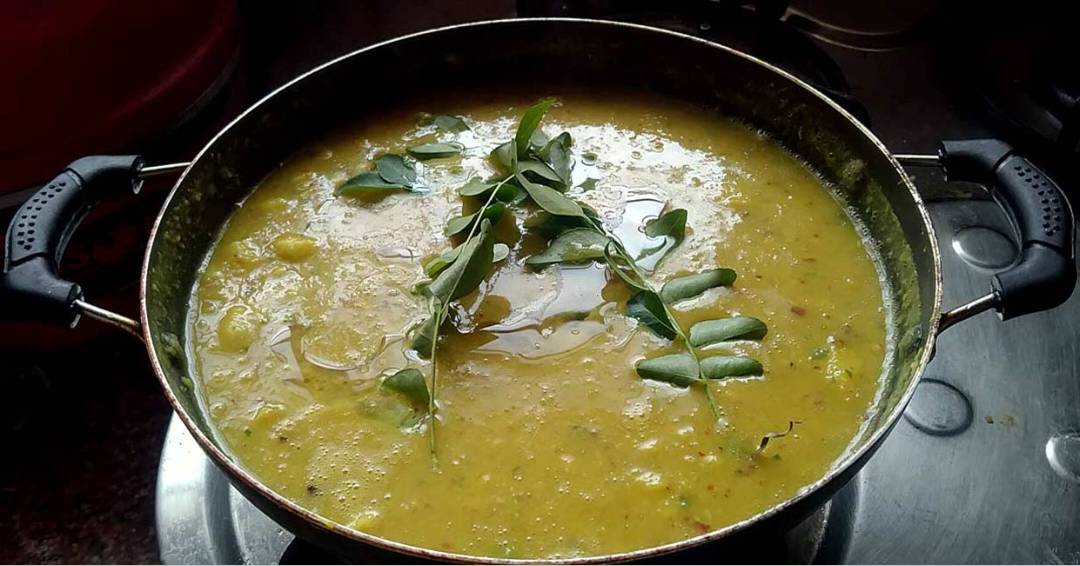 Here is the recipe of tasty taro root curry
Ingredients:
1 large taro root, peeled and cubed
1 onion, chopped
2 cloves garlic, minced
1-inch piece ginger, minced
1 tomato, chopped
1 tsp cumin seeds
1 tsp coriander powder
1/2 tsp turmeric powder
1/4 tsp red chili powder
1 tsp garam masala powder
Salt, to taste
1/4 cup coconut milk
2 tbsp oil
Fresh cilantro, chopped (for garnish)
Instructions:
Heat the oil in a large pan over medium heat.
Add the cumin seeds and sauté until they start to sizzle.
Add the onion, ginger, and garlic and sauté until the onion turns translucent.
Add the chopped tomato and cook until the tomato becomes soft.
Add the coriander powder, turmeric powder, red chili powder, and salt. Stir well.
Add the cubed taro root and stir to coat it in the spice mixture.
Add enough water to just cover the taro. Bring to a boil, then reduce the heat and let it simmer until the taro is tender.
Add the garam masala powder and stir well.
Add the coconut milk and stir until everything is well combined.
Cook for another 5 minutes on low heat.
Serve hot, garnished with fresh cilantro.
Enjoy your delicious taro curry!