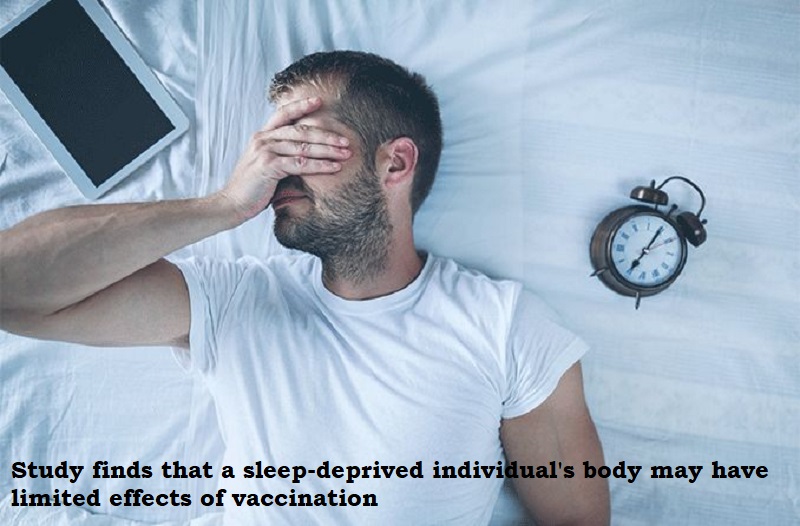 A recent study discovered that a person who lacks sleep may only experience minimal vaccine effects in their body. It was further said that getting less than six hours of sleep the night before receiving a vaccination (for the flu or COVID) lessens defences against the virus or disease-causing microbe.
'Good sleep not only amplifies but may also extend the length of protection of the vaccine,' senior author Eve Van Cauter, professor emeritus at the University of Chicago's Department of Medicine, stated in an official release.
The study also noted that the effect of insufficient sleep on a man's immunological response to a vaccine is clinically significant.
'Research that used objective measures of sleep deprivation, such as that of a sleep lab, found a decrease in the ability to respond to the vaccine that was particularly and statistically significant in males, but not females,' study's co-author Dr Michael Irwin, distinguished professor of psychiatry and biobehavioral sciences at the UCLA Geffen School of Medicine, was quoted as saying by CNN.
Experts say that in general women have stronger immune responses to vaccines due to differences in hormonal, genetic and environmental factors.