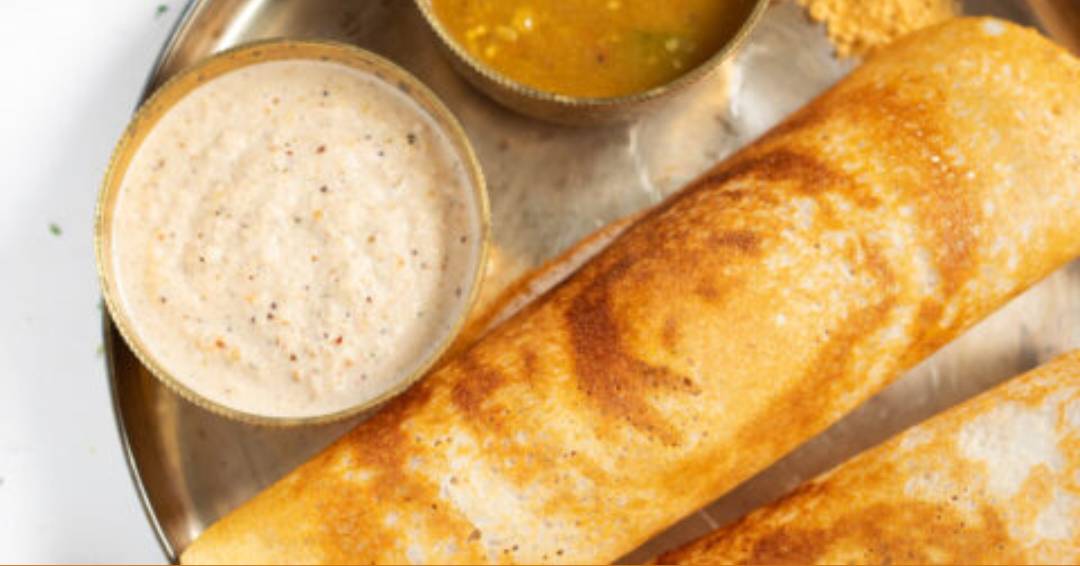 Everyone enjoys a crispy, thin, ghee-drizzled dosa. However, even using a non-stick tawa, many claim that the batter frequently adheres to it and that flipping the dosa is challenging. The widely accepted fix is to always put some oil on the pan before adding the batter. But did you know there are other options? These are three ways to make sure your dosa comes off the tawa precisely shaped and intact.
You must make sure that your tawa is properly cleaned and residue-free before proceeding with any of these.
Step 1
Drizzle some water on the tawa or pan as it heats up. Apply some sesame oil now. Fill a ladle with batter, then spread it out to make thin crepes. If you made dosa in this manner, the batter wouldn't stick to the tawa.
Step 2
Do not peel an onion after cutting it in half. Put a fork on one of the pieces. Before pouring the batter, rub the onion on the tawa.
Step 3
Water should always be poured onto a hot tawa before making dosa. You may make flawless dosas by controlling the heat on it with the aid of this.