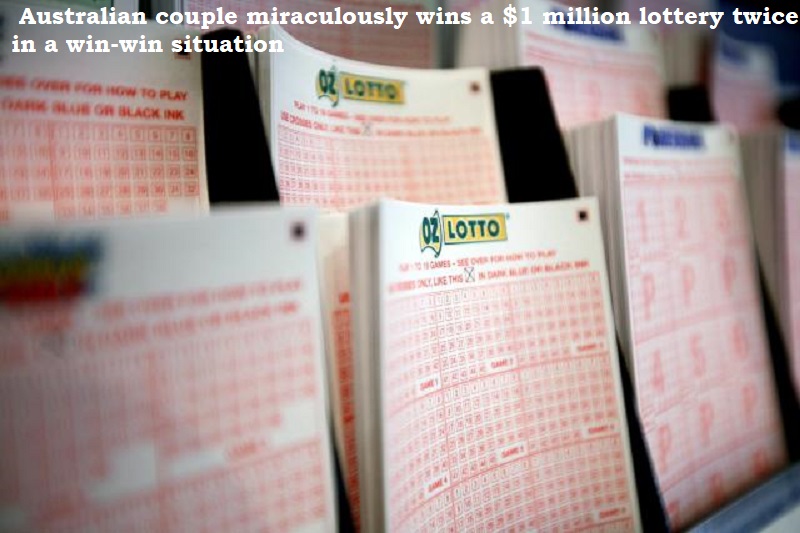 An Australian couple scratched their tickets and surprisingly won a $1 million lotto twice in a single week. The husband verified buying the same entry twice, and the couple from Dapto, Wollongong were ecstatic to learn that they had won the lotto not once, but twice in the same week.
The lucky man's lottery hour, however, got off to a bad start. The lottery winner remarked, 'It's actually a funny story as to how we came up with the identical entry twice.'
The husband claimed that his wife was upset with him because he had neglected to turn in the ticket numbers that she had selected the previous week.
To make up for the forgotten ticket numbers last week, the man decided to 'put them on twice to make up for it'. So, the husband bought two lotto tickets from two different news stands in Dapto using the same numbers which are being submitted by his wife for three decades.
The husband's gesture to seek forgiveness soon proved fortuitous after the couple won the lotto not once but twice.