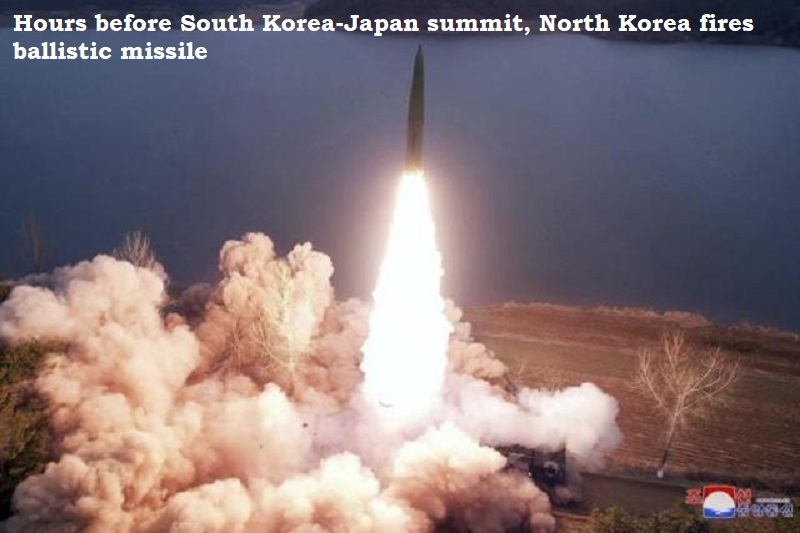 Hours before South Korean President Yoon Suk Yeol is supposed to fly to Tokyo for a rare summit, the North Korean military claimed that a ballistic missile was fired into the sea between Japan and the Korean Peninsula.
In the midst of ongoing joint military exercises between South Korea and the US that Pyongyang has denounced as hostile, North Korea has been launching missiles on a daily basis this week.
The Joint Chiefs of Staff of South Korea stated in a statement on Thursday that North Korea had launched at least one ballistic missile of an unidentified type off its east coast.
Yoon will be visiting Japan to attend a summit with Japan's Prime Minister Fumio Kishida, the first-of-its-kind summit being held in more than a decade as part of the two government's effort to overcome economic, political and historical disputes in the name of better co-operation to counter different challenges.