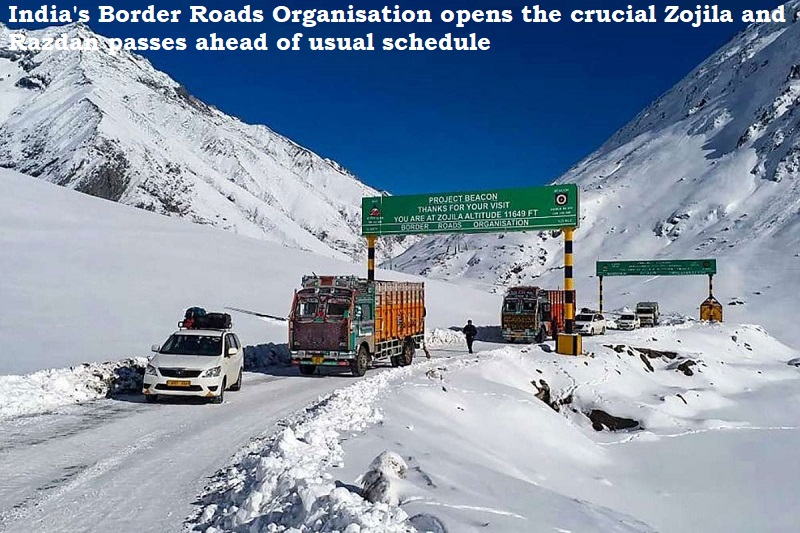 The vital Zojila and Razdan passes were reopened by India's Border Roads Organisation on March 16 after being cut off from the outside world for months due to excessive snowfall in the Kashmir valley. This year, the seasonal passes went on sale much earlier than normal.
At a height of 11,650 feet, Zojila Pass is situated on the Srinagar-Kargil-Leh road (NH-1), more than 900 kilometres north of New Delhi. The pass offers a crucial strategic connection between the Ladakh area and the Kashmir Valley. Every year, it shutters in October or November and reopens in April or May, with a total closure period of roughly five to six months.
With the renewed focus on infrastructure development and augmentation of connectivity to India's Northern borders and de-facto international boundaries in recent years, India has sensed a strategic requirement of minimising the closure of Zojila Pass during winters.
Despite a spell of severe winter during which the union territory of Jammu and Kashmir witnessed the highest snowfall in the last five years, BRO rose to the challenge and initiated various measures to ensure early opening of the Zojila Pass.