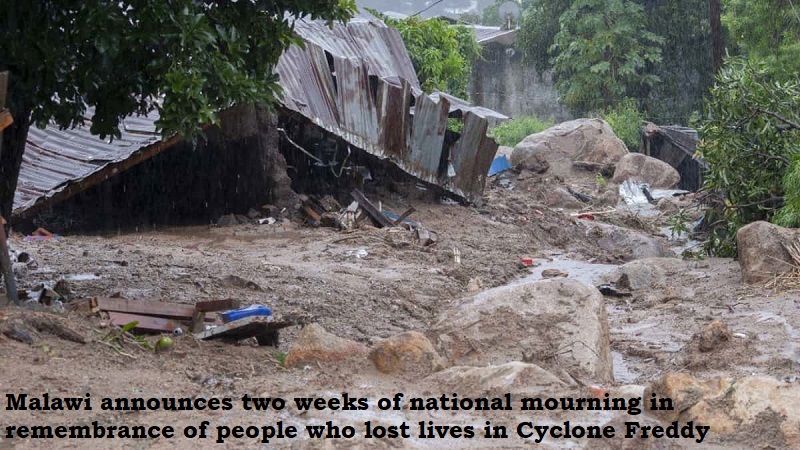 In honour of the more than 200 people who died in Cyclone Freddy, which struck Malawi early this week, President Lazarus Chakwera of Malawi on Wednesday declared two weeks of national mourning.
After travelling 8,000 kilometres (5,000 miles), the cyclone perished after making a second landfall in Africa and crossing the Indian Ocean, setting an unofficial record for the world's longest tropical storm.
Speaking to the country, Chakwera said, "In light of the magnitude of the loss of life brought about by this calamity, I have commanded that all of us as a nation observe 14 days of mourning and that all flags fly at half mast for the first seven of those days.
A trail of death and destruction was left by Cyclone Freddy, in which at least 225 people were killed, a hundred others were injured and 41 went missing in Malawi, as per the official figures, as homes were washed away by floods and mudslides and inhabitants were buried.