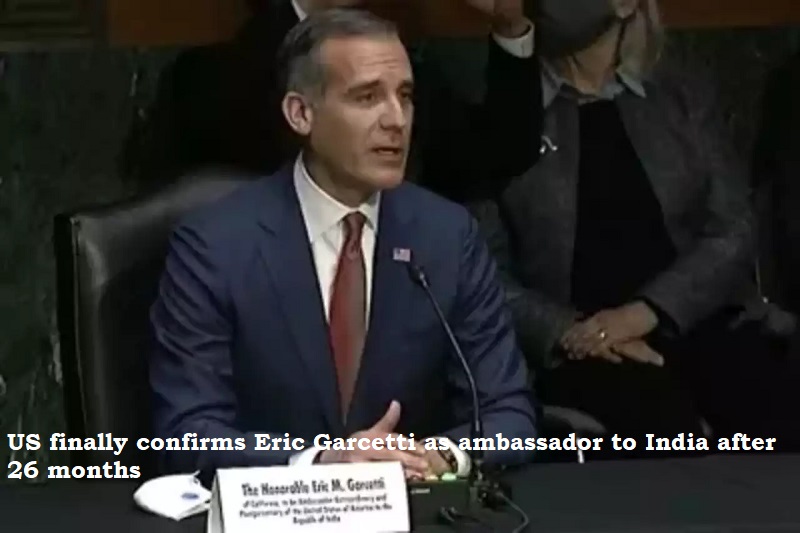 Eric Garcetti, a former mayor of Los Angeles and Democratic Party politician, has now been officially confirmed by Washington to serve as the US ambassador to India. Since the Senate voted 52-42 to confirm him, he should be arriving at Roosevelt House, the American envoy's house in New Delhi, in the coming days.
It's also about time, as the United States has been without an ambassador in New Delhi for more than two years, ever since Kenneth Juster left on January 20, 2021, when the White House changed guard. It is the longest period without a US ambassador that New Delhi has experienced.
It took the Clinton White House 14 months to name Frank Wisner as the replacement envoy after Thomas Pickering, the US ambassador to New Delhi for just under a year, was transferred to Moscow in March 1993. Some people perceived the delay as disrespect, if not a slight, towards a nation that was at the time the US's relatively weak partner in a unipolar world.
Between March 1993 through August 1994, Kenneth Brill, a prominent member of the US Foreign Service, served as chargé d'affaires. Nonetheless, it was viewed as a slight for a coveted position that had previously been held by some of America's greatest diplomats.