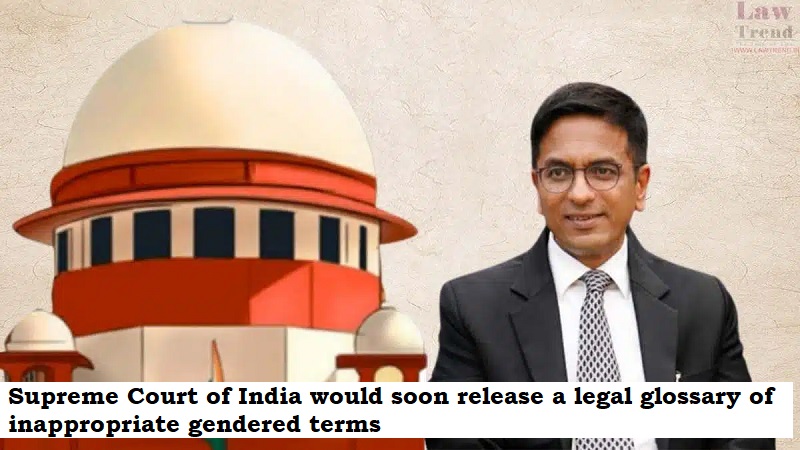 The Supreme Court of India will soon publish a legal vocabulary of inappropriately gendered phrases, according to information provided by Chief Justice of India DY Chandrachud on Wednesday, March 15.
According to media sources, Judge Chandrachud spoke at a belated commemoration of International Women's Day hosted by the Gender Sensitization and Internal Complaints Committee.
He claimed that the glossary was a project he started a few years ago and was almost finished with. Judge Chandrachud called attention to the usage of language that disparages women in court cases.
'One project I had started a few years ago is a legal glossary of inappropriate terms in the discourse on gender. For instance, I have come across judgments which have referred to a woman as a 'concubine' when she is in a relationship. Women have been called 'keeps' in judgements where there were applications for quashing of FIRs under the Domestic Violence Act and Section 498A of the Indian Penal Code. It is important for us to bring focus on these terms not to be little a judge but to understand why use of these terms belies our openness to gender sensitisation.' he said as quoted by Bar and Bench dot com.
India's top judge added that the purpose of the list was not to belittle judges but to make everyone understand 'our problems within the mind.' These, he said, were preconceived notions, biases and more