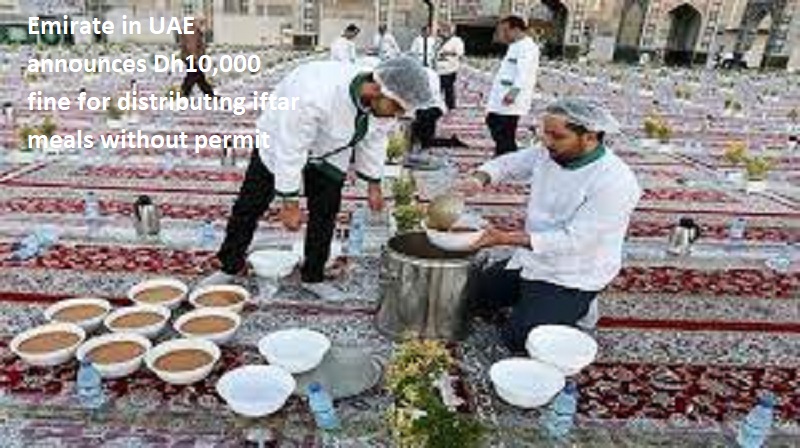 Dubai: The Department of Islamic Affairs and Charitable Activities in Dubai informed that Dubai residents must take permits to distribute Iftar meals during the holy month of Ramadan. The authority informed that  distribution of meals by any person or institution without a permit would be considered an unauthorised charitable act.
'It will be included under the prohibition, or of any actions related to collecting donations or advertising through audio, visual, or print media without prior permission from the department exposes the owner for legal accountability,' said Mohammed Mosabh Dahi, deputy director for charitable activities at the Department of Islamic Affairs and Charitable Activities.
Also Read: Second teaser of 'Kallanum Bhagavathyum' released 
According to the authorities, the penalties for advertising or collecting donations without a licence are not less than Dh5,000 and not more than Dh10,000, or imprisonment for not less than a month and not more than a year, or with one of these two penalties.
How to apply for permit:
You can visit- iacad.gov.ae, and apply it on the website
Or one may call 800600
Requirements:
Emirates ID
Fill in the location of the distribution
Name and location of the restaurant sourcing the food