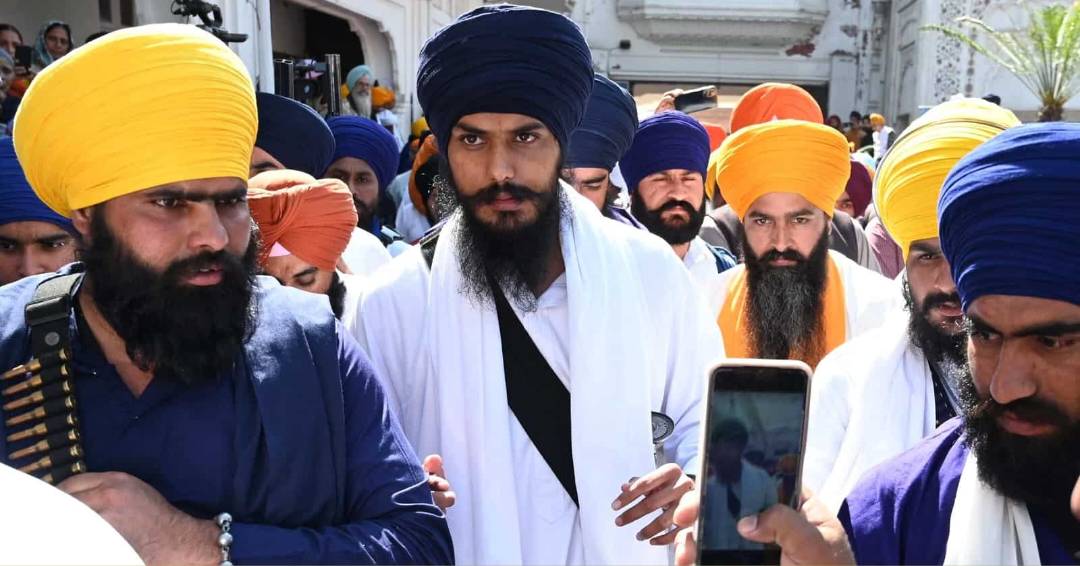 Amritpal Singh, a leader in the Waris Punjab Division and a member of the Khalistani movement, was detained on Saturday close to Nakodar in Jalandhar. Singh may or may not have been arrested, but Punjab Police hasn't said either way as of yet.
The separatist leader was targeted by Punjab Police earlier in the day, and sources told India Today TV that the Union Home Ministry was in close contact with the Punjab administration about the situation.
Six of his associates were already detained in Jalandhar, and they are currently being questioned somewhere secret.
After the Punjab Police tracked Singh's most recent position near Shahkot this morning, they pursued the Khalistani leader and his supporters in an effort to apprehend them.
In a number of Punjabi districts, mobile internet access has been curtailed; the restrictions will last until tomorrow.
In the interest of public safety, all mobile internet services, all SMS services (aside from banking and mobile recharge), and all dongle services offered on mobile networks, excluding voice calls, in Punjab's territorial jurisdiction were to be suspended from March 18 at 12:00 p.m. to March 19 at 12:00 p.m.
Amritpal Singh and his supporters assaulted the Ajnala Police Station with guns last month, smashing over police barriers. As one of his assistants was detained for rioting, the fans clashed with police officers and demanded their release.