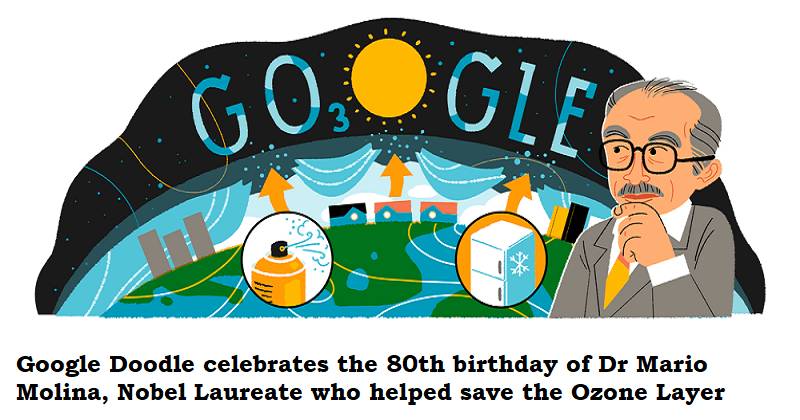 Google Doodle honors Dr. Mario Molina, a Mexican chemist who won the Nobel Prize and played a critical role in preserving the ozone layer.
On March 19th, 2007, Molina passed away, and in commemoration, Google has dedicated its homepage to him, showcasing his achievements.
Dr. Molina's work, along with others, helped demonstrate the damage that human-made chemicals, such as chlorofluorocarbons (CFCs), can have on the environment.
His findings were crucial in persuading governments worldwide to sign the Montreal Protocol, a landmark treaty designed to phase out the use of CFCs, which has been instrumental in restoring the ozone layer.
Dr. Molina was also an advocate for sustainable practices and renewable energy, recognizing the need for a more sustainable future.
Through the Doodle, Google aims to pay tribute to Dr. Molina's invaluable contributions to science and the environment, emphasizing the importance of protecting our planet for future generations.