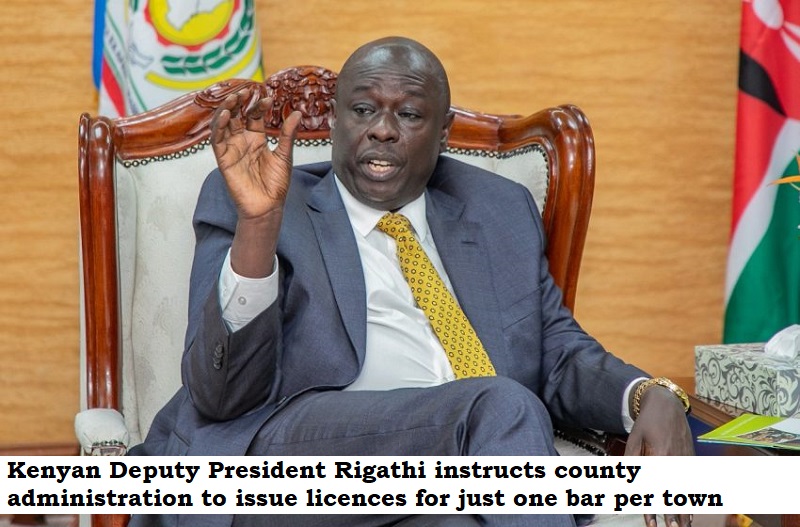 Kenya plans to tackle its alcohol problem with a one-bar-per-town policy, hoping to improve regulation and combat illegal liquor sales. The government hopes this initiative will help reduce alcoholism and violence in the country.
The one-bar-per-town policy is part of the Alcoholic Drinks Control Act, which aims to address the widespread availability and harmful use of alcohol in Kenya. The legislation also includes measures to restrict alcohol advertising and promotion, as well as regulating sales and distribution channels. The new policy would also improve the quality of bars by requiring them to meet specific standards and regulations.
The Alcoholic Drinks Control Act was introduced in 2010 to regulate the manufacture, sale, and consumption of alcoholic beverages in Kenya. However, the government has struggled to enforce the law effectively, and alcohol abuse remains a significant problem in the country. The one-bar-per-town plan is part of a broader effort to address this issue and improve public health.
According to a 2015 study, alcoholism is responsible for nearly 3% of all deaths in Kenya, and heavy drinking is linked to a wide range of health problems, including liver disease and cancer.
The Kenyan government has been working to reduce the availability and harmful use of alcohol for years, and this new policy is just one of several measures it is implementing to address the issue. Other initiatives include increasing taxes on alcohol and banning the sale of alcohol to anyone under the age of 18.
While it remains to be seen how effective the one-bar-per-town policy will be, it is clear that the government is taking the issue of alcohol abuse seriously and is committed to finding solutions to improve public health and safety.