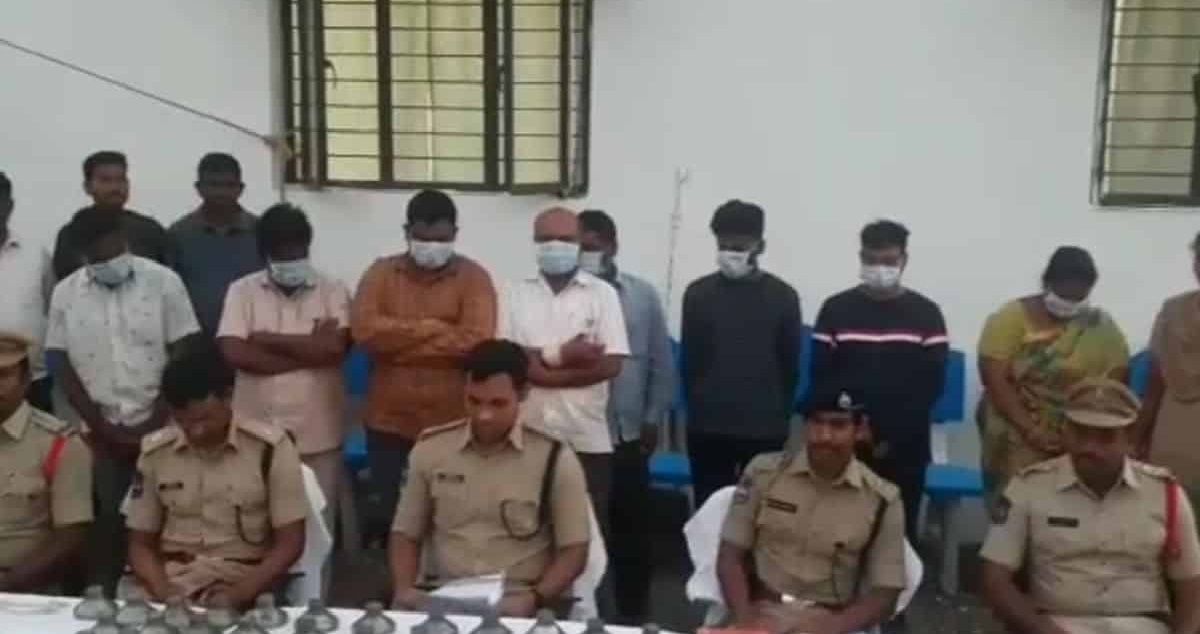 Hyderabad: Eight people including those working as Maoist 'couriers' and Maoist 'sympathisers' were arrested in Telangana's Mulugu district on Monday and some explosive substances were seized from them, police said.
They were caught by the police on reliable information during vehicle checking on the outskirts of the Ramachandrapuram village of Venkatapuram mandal while they were travelling in a car and on a bike, a police release said. Mulugu District Superintendent of Police Gaush Alam said on checking their vehicles after taking due precautions, the police found some explosive substances, metal parts of IED material, CPI (Maoist) party revolutionary literature along with some medicines.
On questioning, they told police that some time ago, they along with other accused met the banned CPI (Maoist) leader Damodhar and some of the 'dalam' members for solving their land problems and they got attracted to the revolutionary ideology of the rebels. Further, they revealed that they all are working as active Maoist 'couriers' to the banned CPI (Maoist) party. As per the instructions of Damodhar, the accused have procured some explosive materials, revolutionary literature and medicines and were proceeding to give it to Damodhar with an intention to kill the police party who come to forests for combing operations, the SP said.
Police seized iron parts of IEDs, wire, detonators, battery, revolutionary literature, medicines for Diabetes and other illness meant for ill UG cadres of CPI (Maoist) Party besides the car and the bike, the senior police official said and added that a case was registered. Gaush Alam requested the people to not cooperate with the banned CPI (Maoist) party and not to indulge in unlawful activities. He said the naxals have always worked against the interests of tribals and used them to fulfill their own interests. 'CPI (Maoist) party leaders are calling innocent people on pretext of solving their problems and are using them to supply explosive and other logistic material to them and ruining their lives', the SP added.