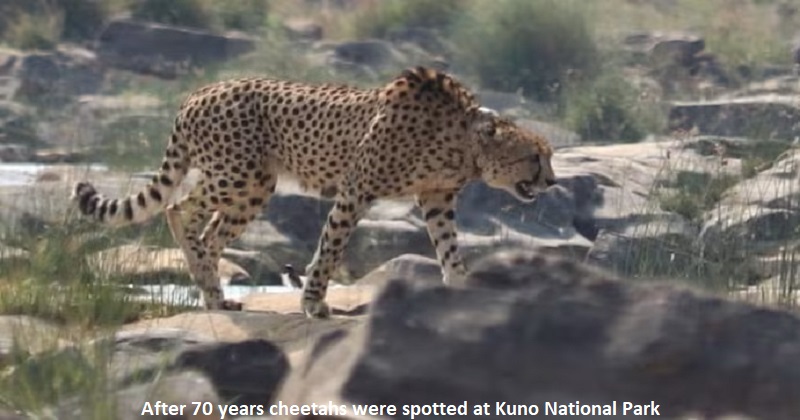 After 70 years, its extension from India, cheetah has been pictured roaming in the wild at Madhya Pradesh's Kuno national Park . Forest official took a picture of the male cheetah that was released into the forest along with the female cheetah. Oban, the male cheetah and Asha, a female cheetah was released into the open forest on March 11.
The official in charge of keeping an eye on the cheetahs took the photo of Oban. Oban and Asha peacefully wander the open forest, according to Prakash Kumar Verma, the DFO for Kuno National Park. The two large cats in the national park alternate between running in opposing directions and sitting together and surveying their surroundings.
Two groups of cheetahs totaling 20 arrived in India: the first group of eight came from Namibia in September 2022, and the second group of twelve came from South Africa in February. Meanwhile, the remaining six Namibian cheetahs will soon be released in the open forest, according to forest officials. The twelve cheetahs from South Africa that were in quarantine have also been released. They'll be let out into a bigger enclosure shortly.