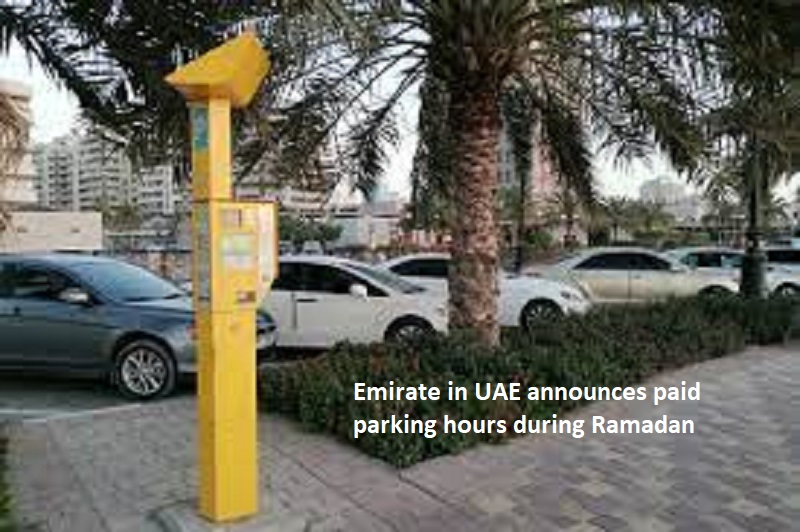 Sharjah: The Sharjah municipality announced the paid parking hours during the holy month of Ramadan in the emirate. According to the authority, the paid parking hours will be 8am to midnight from Saturday to Thursday.
Parking is free on Fridays, except in zones that have blue information signs. In such areas, parking is a paid service on all days of the week.
Also Read: Ramadan 2023: Saudi Arabia announces working hours 
The civic authority has also announced the Sharjah City Parks opening hours. The parks will be open all days of the week from 4pm to midnight. Timings if medical centres have also been announced in the emirate.