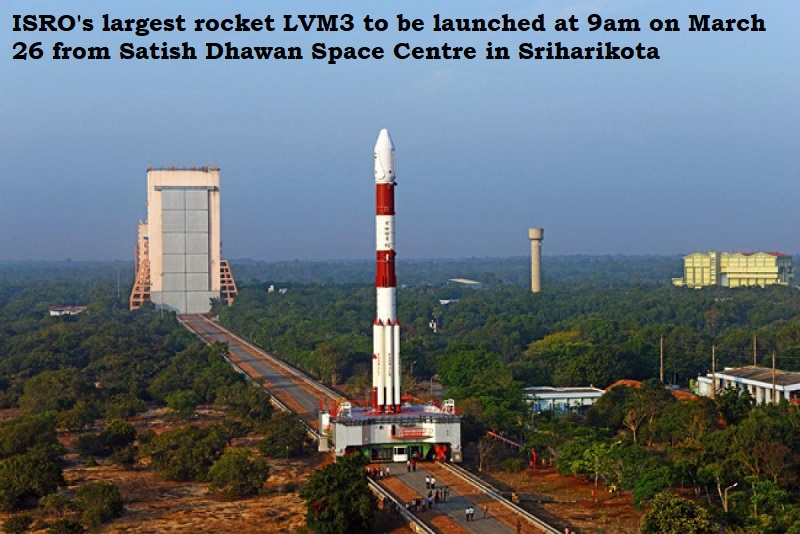 India's largest rocket, the Geosynchronous Satellite Launch Vehicle Mark III (GSLV Mk III), is set to perform its second commercial mission on March 26. The rocket, also known as the LVM3, will carry a communications satellite for a private consortium in this mission.
The GSLV Mk III is a crucial component of India's space program, as it is capable of carrying heavy payloads and launching them into geosynchronous orbits. The rocket's first commercial mission, which took place in 2020, was also successful, carrying a communication satellite for the Indian Space Research Organisation (ISRO).
The upcoming mission will mark a significant milestone for India's space program, as it demonstrates the country's growing capabilities in the commercial space sector. It also highlights the increasing demand for satellite-based services, particularly in the telecommunications and broadcasting industries.
The launch will take place from the Satish Dhawan Space Centre in Sriharikota, Andhra Pradesh, and will be broadcast live on ISRO's website and social media channels. The mission is expected to boost India's reputation as a reliable and cost-effective provider of commercial launch services.
Overall, the second commercial mission of India's GSLV Mk III rocket is an important step forward for the country's space program, demonstrating its increasing capabilities and competitiveness in the global commercial space industry. As India continues to invest in space technology and infrastructure, it is likely that we will see further advancements and achievements in the years to come.