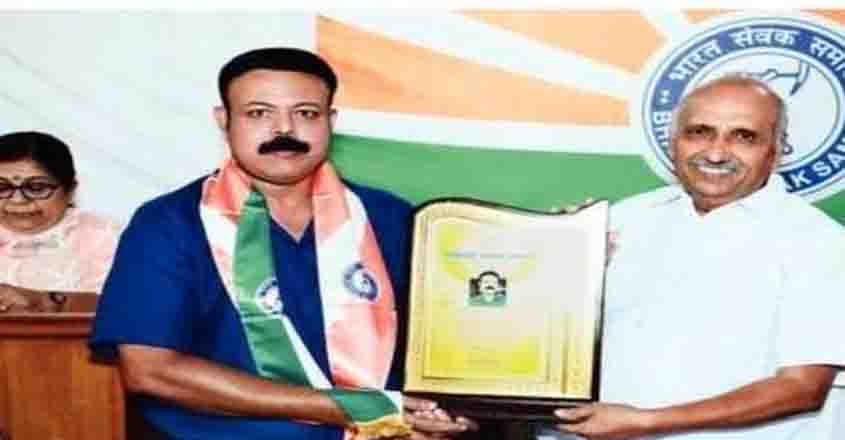 Thiruvannathapuram: Renowned playback singer Pattom Sanith rose to fame for melodious voice. Pattom Sanith, a disciple of legendary Malayalam music director G. Devarajan has sung in 14 Malayalam films.  Pattam Sanith, who works as a manager in a leading bank has recently won the Bharat Sevak national award given by Kendra Bharat Sevak Samaj. He won the award for his outstanding performances in philanthropy services and anti-drug activities.
He had sung in about 14 films including 'Love Land', '7 Varnnangal', 'New Love Story' and 'Late Marriage'. The songs that he had sung  have won a place in people's hearts. He has sung over a thousand songs in various genres. It includes light music songs, patriotic songs, Hindu, Muslim and  Christian devotional songs and revolutionary songs. He had the opportunity to sing in Tarangini's albums. The songs of these albums were written by ONV Kurup and music was given by G. Devrajan.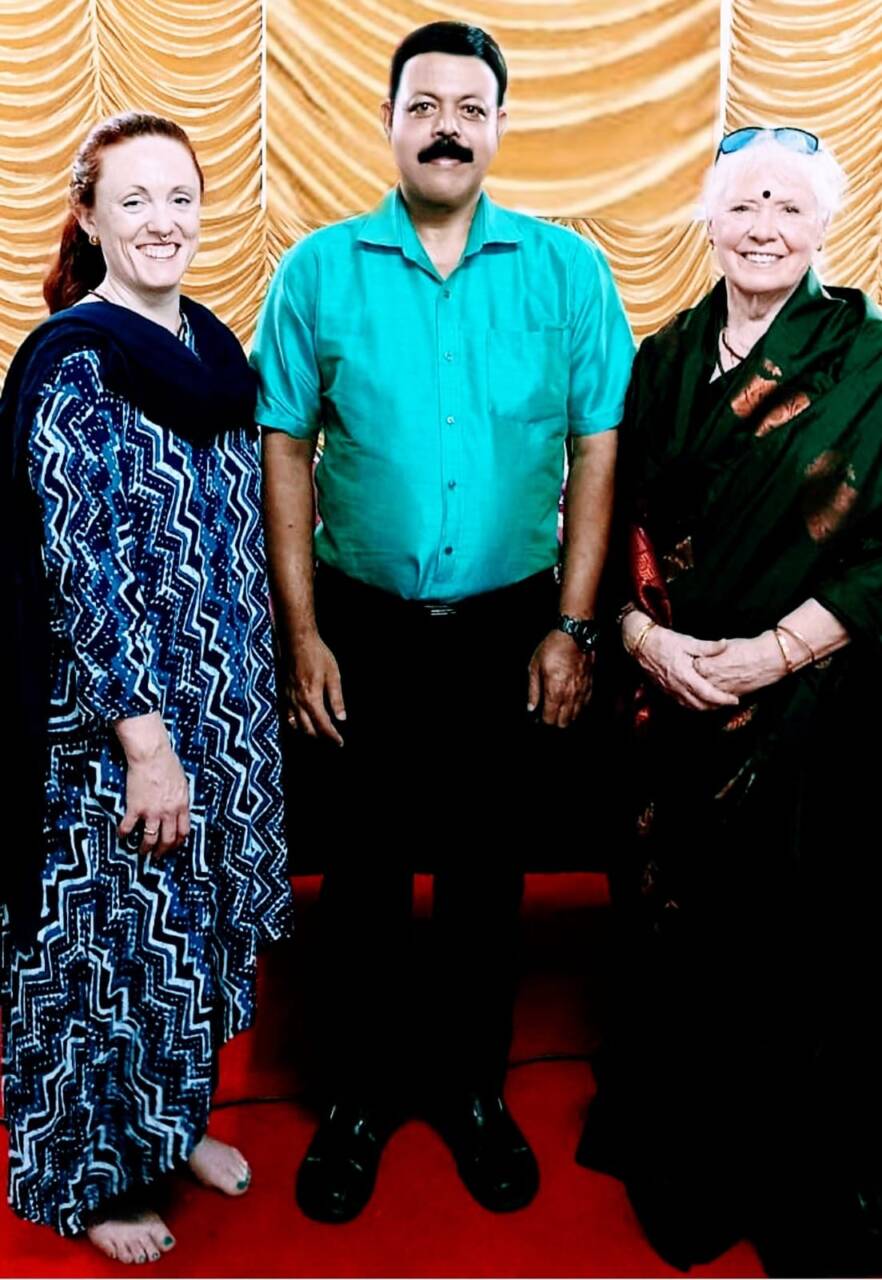 He has already performed in more than 2,500 venues all over the world. He presents programs on Aakashvani, Doordarshan Kendra and many other channels.
Pattom Sanith had won several awards. In 1989, he won the first prize in the State Youth Festival held at Malampuzha, Palakkad for a song written by ONV Kurup and composed by G. Devarajan. In 2014, he won All India Music Competition  organized by Shankar Mahadevan Academy. In 2015, Sanith won the Lions International Award for Best Singer. In 2018, he won the Sukumaran Memorial Film Award for Best Singer in 2018 (Film: Love Land. Song: Manasinte ullil) and the Balabhaskar Award in 2019 for outstanding contribution to music. All these are some of the accolades in his musical journey.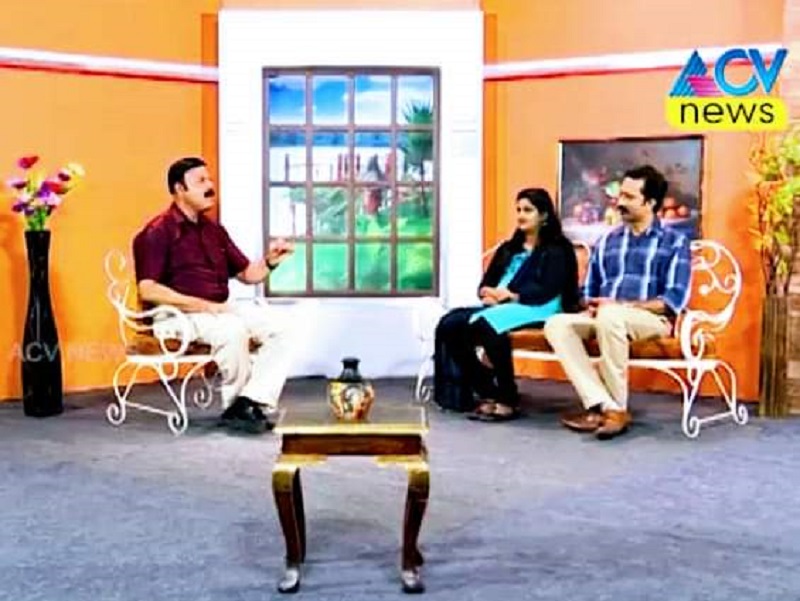 Pattom Sanith is not just a playback singer but a social worker too. Philanthropic services is a part of his life. He  regularly visits orphanages and spend time with the inmates on every special occasion like festivals, his or his family members birthdays and other family celebrations.He visits  Sri Chitra Poor Home, Mental Health Centre, Regional Cancer Centre, Mahila Mandiram, Cheshire Home and other charity institutions  within and outside Thiruvananthapuram  once a month and joins the inmates by singing and making them happy. He is also a regular guest in the programs organised by various social and cultural organisations here.
Apart from this, Pattam Sanith  is a strong environmentalist and  participates in tree planting programmes  led by various organisations every year on Environment Day. He not only plat trees but also care in maintaining them.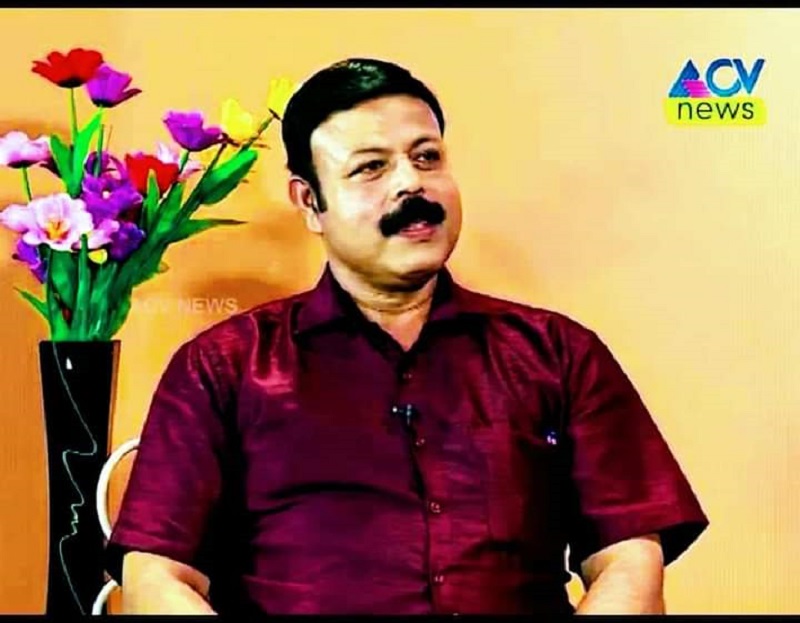 Pattom Sanith is the grandson of Idavankad TN Padmanabhan, who received the National Award in 1966 from then  President of India Dr S Radhakrishnan. His mother's father was an artist in the royal court. His mother's family  a famous musical family. He is the son of Sarojini Amma and Ramaswamy. His wife is Ratika and has a son named S. Anoop (+2 student, Loyola School).