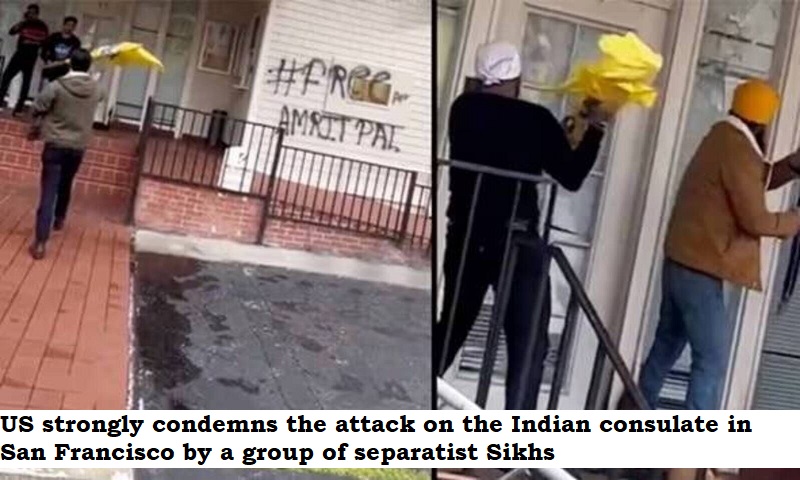 The United States has condemned the attack on the Indian consulate in San Francisco by pro-Khalistani supporters. The incident took place on March 20, 2023, when a group of around 15-20 people reportedly gathered outside the consulate and raised slogans against India and Prime Minister Narendra Modi. They also vandalized the building and smashed windows.
In response to the attack, the US State Department issued a statement expressing its condemnation of the incident and reaffirming its support for the diplomatic mission of India. The statement also called for a thorough investigation into the matter and for those responsible to be held accountable for their actions.
The attack has been widely criticized by Indian officials and the Indian-American community in the United States. The incident is seen as part of a larger pattern of pro-Khalistani activism in the United States, which seeks to promote the cause of an independent Sikh state in India. However, the Indian government has consistently rejected these demands, arguing that they are based on a false narrative and represent a threat to India's territorial integrity.
Overall, the attack on the Indian consulate in San Francisco has raised concerns about the safety and security of diplomatic missions in the United States and the need for greater vigilance against extremist groups that seek to undermine India's sovereignty and territorial integrity.