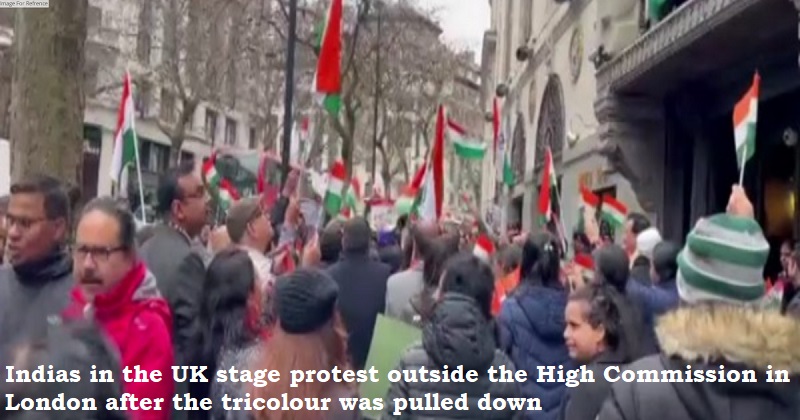 The Indian diaspora in the United Kingdom has staged a protest outside the Indian High Commission in London against the recent incidents of violence by Khalistani separatists in Punjab, India.
The protesters gathered outside the High Commission and raised slogans against the Khalistani groups responsible for the violence, including the recent attack on a police officer in Punjab.
The demonstrators also demanded that the UK government take action against those who are supporting or funding Khalistani separatist groups in the UK.
The protest comes amid growing concern in India over the activities of Khalistani groups, which are seeking to establish an independent Sikh state in Punjab.
The Indian government has recently taken a number of steps to counter the activities of these groups, including arresting several individuals who are believed to have ties to Khalistani organizations.
The UK government has also expressed its support for India's efforts to combat terrorism and has pledged to work closely with the Indian authorities to address the threat posed by Khalistani groups.