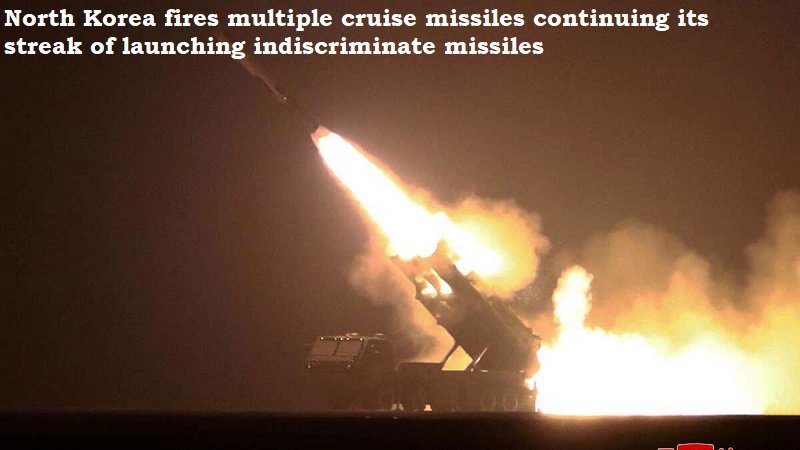 North Korea has fired multiple cruise missiles in response to ongoing military drills by the United States and South Korea.
The military drills, which take place annually, have been a source of tension between North Korea and the US-South Korea alliance, with North Korea viewing the exercises as a provocation.
The missiles were fired into the Sea of Japan, also known as the East Sea, and their range and trajectory are currently being analyzed by South Korean and US military authorities.
North Korea has conducted several missile tests in recent weeks, including ballistic missile tests, which have been condemned by the international community. These tests violate United Nations resolutions and are seen as a threat to regional stability.
The US and South Korea have defended the military drills, stating that they are defensive in nature and necessary for maintaining regional security.
The situation on the Korean peninsula remains tense, with ongoing missile tests by North Korea and military drills by the US and South Korea. The international community continues to call for a peaceful resolution to the crisis and for the denuclearization of the Korean peninsula.