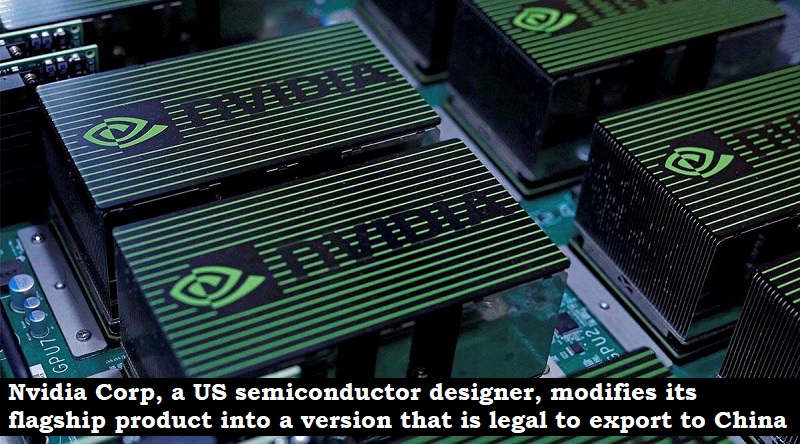 Nvidia, a leading technology company, has made modifications to its flagship H100 chip in order to comply with US restrictions on exports to China.
The modifications were made in response to US sanctions on Chinese tech companies, which have limited the ability of US companies to do business with their Chinese counterparts.
The H100 chip is used in artificial intelligence (AI) applications, and the modifications made by Nvidia will allow the chip to be exported to China without violating US export restrictions.
Nvidia has stated that the modifications will not affect the performance of the chip and that it will continue to deliver top-notch AI performance.
China is a major market for Nvidia, and the company has been working to expand its presence in the country. The modifications to the H100 chip will allow Nvidia to continue to do business with Chinese companies and support the development of AI technology in China.
The US government has been tightening restrictions on exports to China in recent years, citing concerns over national security and intellectual property theft. The restrictions have affected a range of industries, including technology and telecommunications.
Nvidia's modifications to the H100 chip are just one example of how US companies are adapting to the changing regulatory environment and finding ways to continue doing business with Chinese partners.