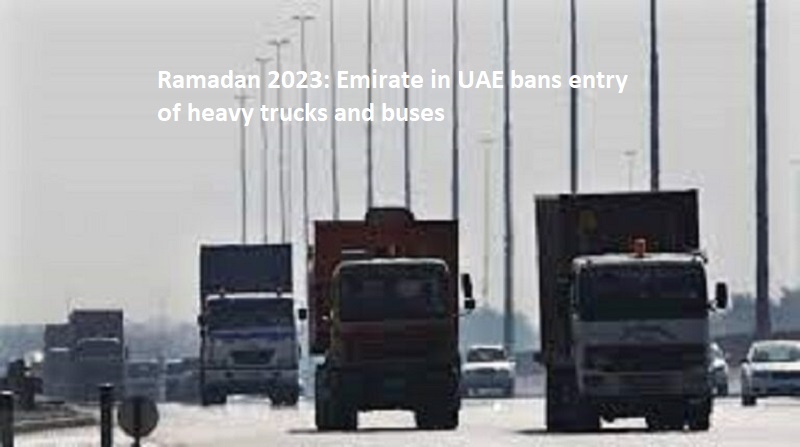 Abu Dhabi: Abu Dhabi Police has banned entry of heavy vehicles like buses and trucks during the holy month of Ramadan. Trucks and buses transporting workers will have to follow a new operations schedule in Abu Dhabi.
Also Read: Several GCC countries announce first day of Ramadan 
The authority announced that heavy vehicles will not be allowed on roads during the morning and evening peak hours. Trucks are not permitted to ply Abu Dhabi and Al Ain routes from 8am to 10am; while buses transporting 50 worker passengers or more will not be permitted on Abu Dhabi roads from 8am to 10am. In the afternoon, trucks will not  be allowed on Abu Dhabi and Al Ain city roads from 2pm to 4pm.