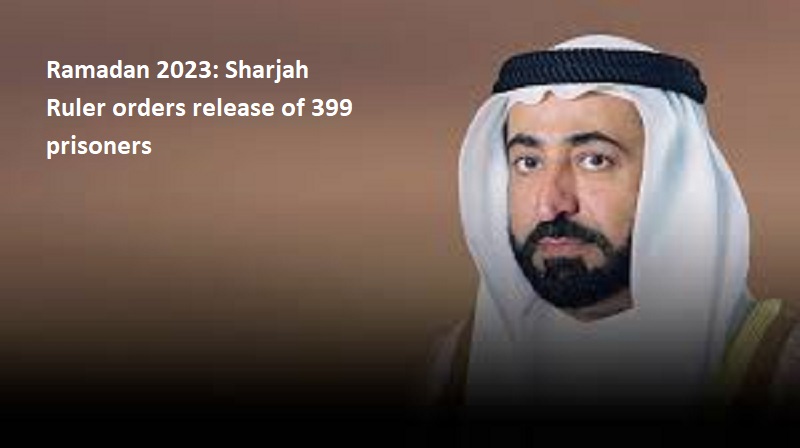 Sharjah: His Highness Dr Sheikh Sultan bin Mohammad Al Qasimi, Member of the Supreme Council and Ruler of Sharjah ordered the release of 399 inmates of different nationalities from correctional and punitive establishments  in the emirate. They were convicted in various cases. The royal pardon was released on the occasion of the holy month of Ramadan.
The order come based on the keenness of the Ruler of Sharjah to give the convicts an opportunity to start a new life and to enable them to return to society to become good individuals and maintain the stability of their families.
Also Read: Ramadan 2023: Sheikh Mohammed bin Rashid Al Maktoum pardons 971 prisoners 
Major General Saif Al-Zari Al-Shamsi, the  Commander-in-Chief of Sharjah Police  raised his highest thanks and appreciation, to the Ruler of Sharjah, for this blessing.
Every year, during special occasions, the country's Rulers pardon a number of inmates in a compassionate gesture that seeks to keep families together and raise quality of life. oners, on the occasion of the Holy Month of Ramadan.