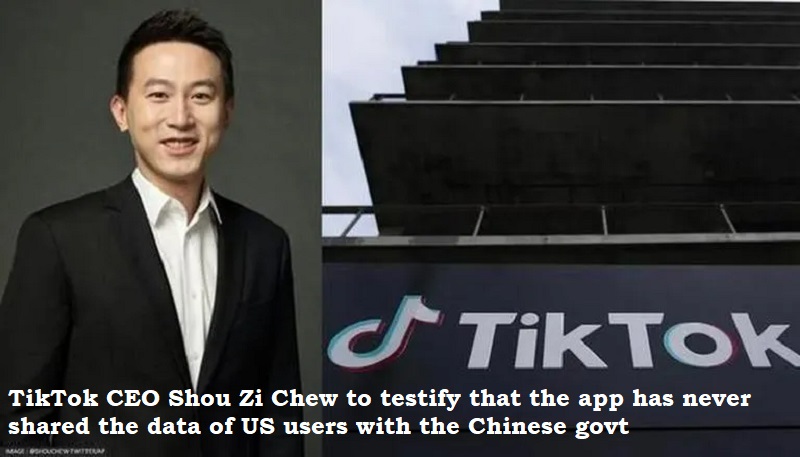 TikTok's CEO, Shou Zi Chew, will testify before the United States Congress that the popular short-video app has never shared user data with the Chinese government.
Chew is set to appear before the Senate Judiciary Committee on April 27th, alongside executives from Facebook, Google, and Twitter, to discuss potential changes to Section 230, a legal shield that protects social media companies from liability for user-generated content.
The hearing will provide an opportunity for lawmakers to question Chew on TikTok's data collection practices and any potential links to the Chinese government, which has been accused of using technology companies to spy on foreign countries.
TikTok, which is owned by Chinese tech firm ByteDance, has faced scrutiny from US lawmakers over its handling of user data and concerns over its ties to the Chinese government. In 2020, former President Donald Trump attempted to ban the app in the United States, citing national security concerns. The ban was later blocked by federal courts, but TikTok remains under close scrutiny.
Chew's testimony is expected to focus on TikTok's data privacy practices and its independence from the Chinese government. The company has previously stated that it stores all US user data in the United States and Singapore, and that it has a dedicated team to review content for potential violations of its community guidelines.
In recent years, concerns about data privacy and security have led to increased scrutiny of technology companies, particularly those with ties to foreign governments. The hearing will provide lawmakers with an opportunity to question tech executives on how their companies collect, store, and use user data, and what measures they are taking to protect user privacy.