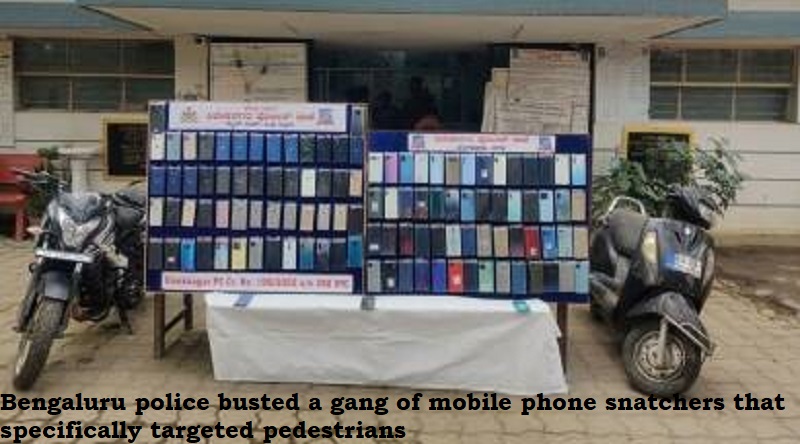 The Bengaluru police have arrested a gang of mobile phone thieves who were targeting pedestrians in the city. The gang was apprehended after a series of thefts were reported in various parts of the city, and the police launched an investigation.
The thieves would target pedestrians who were talking on their mobile phones and snatch the device from their hands before fleeing the scene. The police were able to track down the suspects by examining CCTV footage and conducting raids in their hideouts.
Several stolen mobile phones were recovered from the gang, along with other stolen goods. The suspects were booked under various sections of the Indian Penal Code and remanded to judicial custody.
The police have urged citizens to be cautious when using their mobile phones in public places and to avoid being distracted while walking on the streets. They have also advised people to report any suspicious activity to the authorities and to take steps to safeguard their personal belongings.
Mobile phone theft is a common crime in cities like Bengaluru, where the use of smartphones has become ubiquitous. The police have been taking steps to crack down on such crimes and have urged citizens to take precautions to protect themselves.
The arrest of the gang of mobile phone thieves is seen as a major victory for the Bengaluru police in their efforts to maintain law and order in the city. It sends a strong message to other criminals that such activities will not be tolerated and that the police are committed to ensuring the safety of citizens.