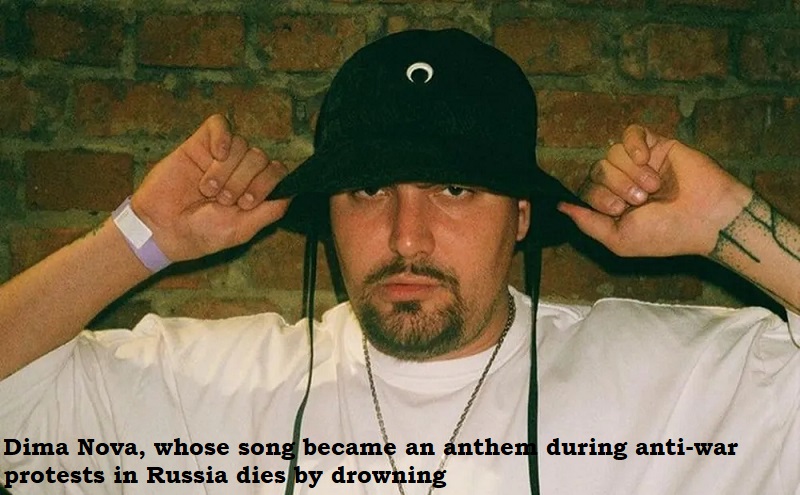 Dima Nova, a Russian musician known for his anti-Putin music, has died in a drowning accident. Nova's music was widely recognized for its anti-war themes and its criticism of the Russian government, particularly under the leadership of President Vladimir Putin.
Nova's death has led to an outpouring of grief and tributes from fans and fellow musicians around the world. Many have praised his music for its powerful messages and its ability to inspire social and political change.
Nova's music was particularly popular during Russia's anti-war protests, which took place in 2014 in response to the Russian annexation of Crimea. His songs, which were often performed at rallies and demonstrations, became anthems for those opposed to Russian aggression and the government's policies.
Despite his growing popularity and influence, Nova faced significant opposition from the Russian government and was subject to harassment and intimidation. He was reportedly arrested several times and faced pressure to stop performing and speaking out against the government.
Nova's death is a tragic reminder of the ongoing challenges facing musicians and artists who speak out against authoritarian regimes and advocate for political change. It also highlights the importance of free speech and artistic expression in promoting democracy and human rights.
The legacy of Dima Nova and his music will continue to inspire and influence those who strive for a more just and peaceful world, and his commitment to speaking truth to power will remain an inspiration for generations to come.