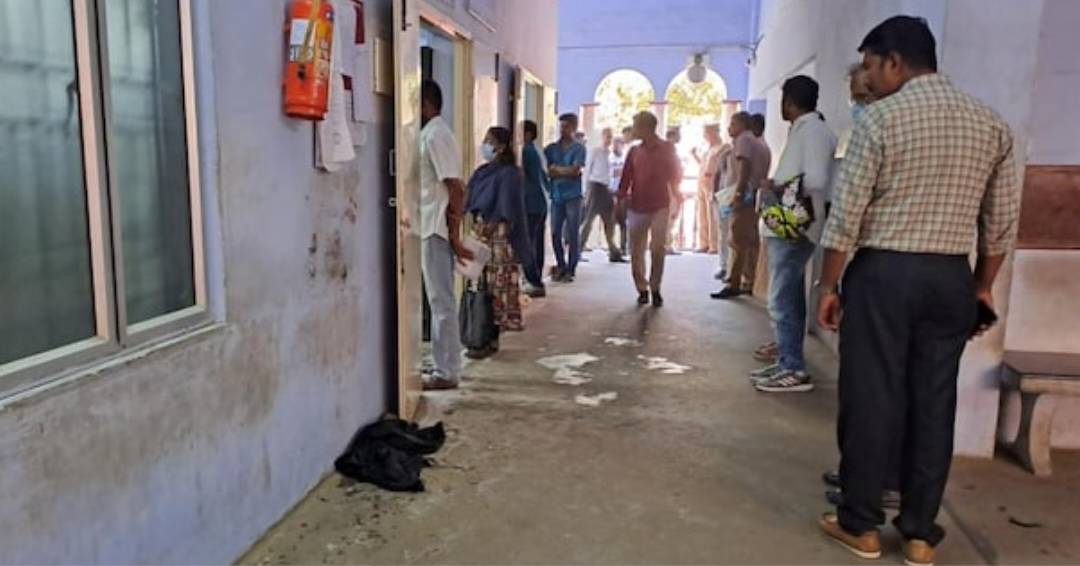 In Coimbatore, Tamil Nadu, a man attacked his wife with acid on Thursday. When the court was scheduled to hear the woman's case against her husband, the acid attack happened.
Chitra, the wife, has brought a lawsuit against Sivakumar, her husband. Before the session began, the woman was in the Coimbatore courtroom.
Sivakumar suddenly flung acid at her face. According to the police, Sivakumar brought the acid to court in a water bottle.
The attorneys present in the courtroom quickly seized Sivakumar. When a sizable throng organized to attack the offender, the police took control.
Later, a case was brought against Sivakumar for attacking his wife with acid.
'The accused has been located. The husband doused his wife in acid.' According to Coimbatore Deputy Commissioner Sandheesh, 'He had brought it in a water bottle.'