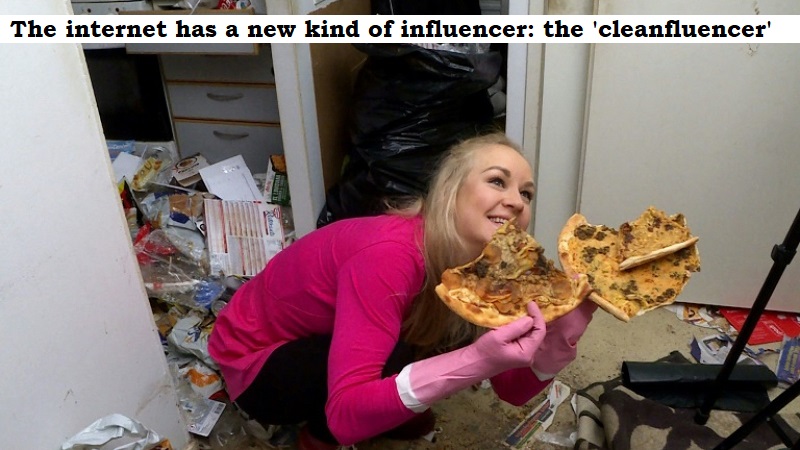 The internet has a new kind of influencer: the 'cleanfluencer'. They are people who share videos of themselves cleaning their homes and promoting a tidy lifestyle. This trend became popular during the COVID-19 pandemic, when people started spending more time at home and took more interest in cleaning and organizing their living spaces, resulting in an increase in cleaning-related content on social media platforms.
The article highlights some of the most popular cleanfluencers on TikTok, such as @cleanwithkohli, @cleansimplehome, and @cleaningwithtay. These influencers share cleaning tips and tricks, as well as product recommendations, with their followers.
The article notes that this trend is not limited to TikTok, with cleanfluencers gaining popularity on other social media platforms like Instagram and YouTube.
The rise of cleanfluencers is driven by a growing interest in sustainability and minimalism, with many viewers seeing cleaning and decluttering as a way to reduce waste and live a simpler, more environmentally-friendly lifestyle.
Cleanfluencer encourage viewers to take pride in their living spaces and prioritize cleanliness and organization in their lives. This trend is seen as a way to reduce stress, increase productivity and promote mental wellbeing.
The trend of cleanfluencers is expected to continue to grow in popularity as more people adopt a minimalist and sustainable lifestyle.