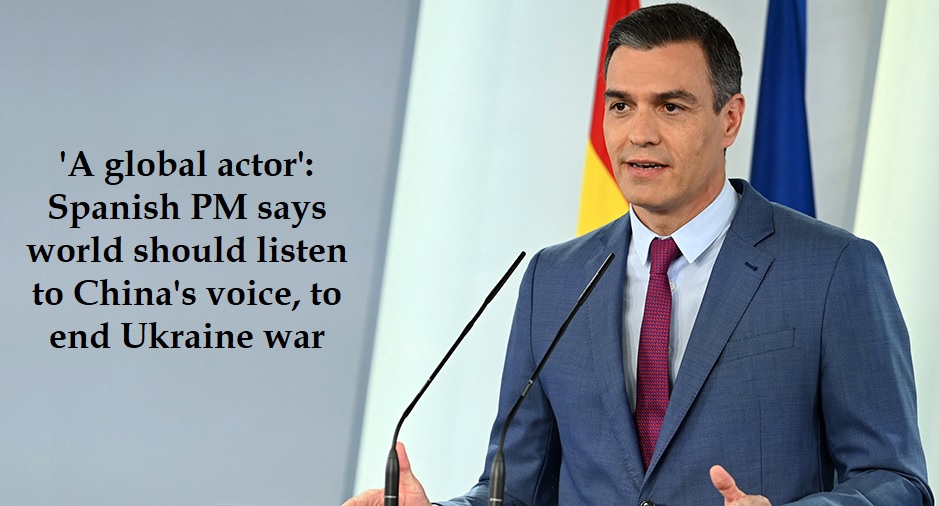 Madrid: The world should listen to China's voice in order to find a way out of the war in Ukraine, Spanish Prime Minister Pedro Sanchez said on Friday, ahead of his state visit to Beijing next week.
'China is a global actor, so obviously we must listen to its voice to see if between all of us, we can put an end to this war and Ukraine can recover its territorial integrity', Sanchez told a news conference in Brussels following a meeting of the European Council.
He is set to visit the Chinese capital on March 31 for talks with President Xi Jinping. The meeting between the two leaders is expected to mostly focus on the ongoing conflict in Ukraine, in which China has described itself as 'impartial' and put forward a 12-point peace plan while calling for a comprehensive ceasefire.
Sanchez has publicly backed Ukrainian President Volodymyr Zelenskyi's peace proposal, which includes demands to restore Ukraine's territory to the status quo before Russia's 2014 annexation of Crimea.