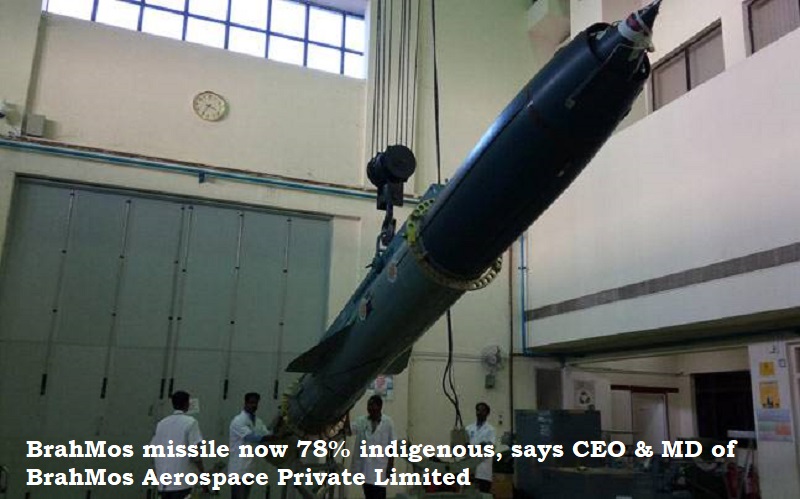 The CEO of BrahMos Aerospace, Sudhir Kumar Mishra, has revealed to WION that the BrahMos missile is now 78% indigenous.
The BrahMos missile is a supersonic cruise missile jointly developed by India and Russia, and is one of the most advanced missiles of its kind in the world. The missile has a range of around 300 km and is capable of carrying both conventional and nuclear warheads.
Mishra stated that the increased indigenous content in the missile has been achieved through a concerted effort to develop more Indian-made components and systems for the missile, as well as by reducing the dependence on imported technology.
He also highlighted the importance of continuing to develop indigenous capabilities in the defence sector, stating that it was crucial for India's national security and for maintaining the country's technological edge.
The increased indigenous content in the BrahMos missile is a significant achievement for India's defence industry, and reflects the country's growing technological capabilities in the sector. The development of indigenous capabilities is a key priority for the Indian government, which has been working to reduce the country's dependence on imported defence equipment and technology.