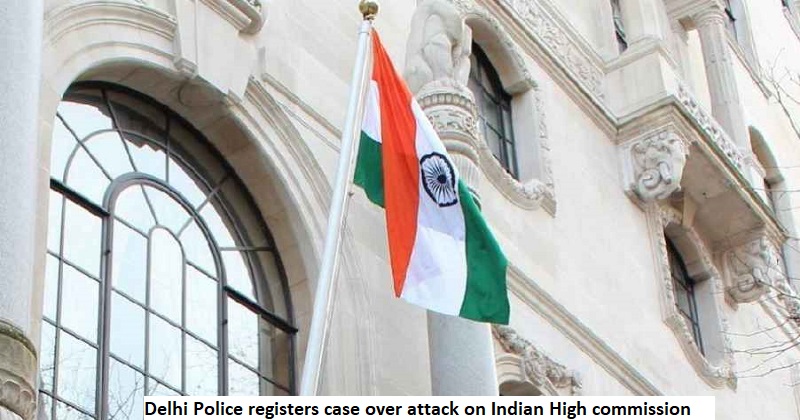 In connection with the violent protest at the Indian High Commission in London on March 19, when pro-Khalistan activists were able to climb onto the mission's balcony and pull down the national flag from a pole at the front of the building, the Delhi Police has filed a case under numerous criminal provisions, including India's anti-terror law, a senior police officer said on Friday. The case has been reported by the special cell of the city police that looks into terrorism.
The officer, who wished to remain unnamed, stated that the first information report (FIR) was filed as per instructions from the Ministry of Home Affairs, which requested that the police take the proper legal action regarding the incident report that was received from the Ministry of External Affairs. The Indian Penal Code, the unlawful Activities (Prevention Act), and the Prevention of Damage to Public Property Act have all been referenced in the FIR.
India has also expressed its severe displeasure with the violence to the UK, and earlier this week even scaled back security at the British High Commission in Delhi. The issue of the vandalism was also brought up in the House of Commons on Thursday, where British MPs called for action against Khalistani hooligans and the protection of India's diplomatic personnel. Following the event, the UK government informed the House that the security protocols surrounding the high commission were being modified.