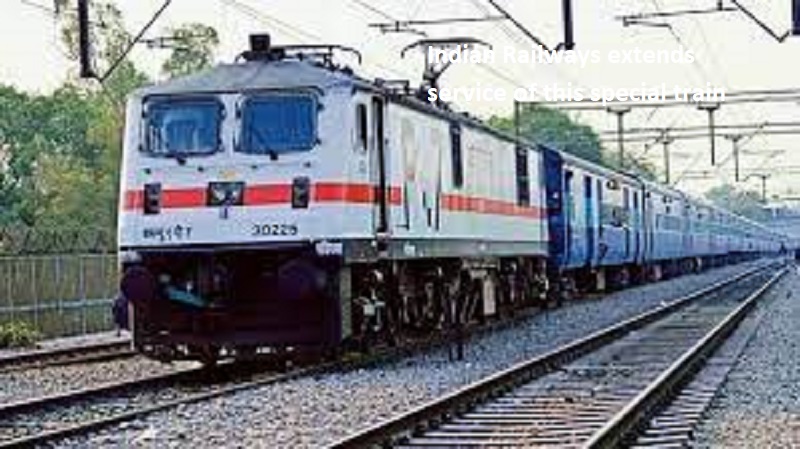 New Delhi: Indian Railways has decided to extend the service of a special train. The national transporter extended the service of train number 03230/03229 Patna-Puri-Patna special train till June 30.
The train runs between Patna and Puri via Jasidih every Thursday and from Puri to Patna every Friday. While earlier, the train was to run until March 31 this year. Now the train will run from Patna to Puri every Thursday from April 6 to June 29 this year and Puri to Patna every Friday from April 7 to June 30 this year.
Train schedule:
Train number 03230 Patna-Puri Special train will leave Patna every Thursday at 8:45 am and reach Puri at 2:55 am on Friday. The train will halt at Jasidih at 1:07 am. The train will operate till June 29 this year.
Train number 03229 Puri-Patna Special train will depart from Puri at 2:55 pm every Friday and reach Patna at 09:35 am on Saturday. The train will halt at Jasidih at 04:20 am on Saturday. The train will be operating till June 30 this year.
Also Read: Emirates cancels flights to and from two destinations on March 26-27 
Recently, the operations of train number 08440/08439 Patna-Puri-Patna Special train were also extended from March 4 and 5 to April 29 and 30.
The schedule is as follows:
Train Number 08440 Patna-Puri Special Train: This train leaves Patna for Puri on Sunday at 1.30 pm. The train will stop at Jasidih station at 6 pm, Madhupur at 6.28 pm, Chittaranjan at 7.21 pm and reach Puri at 9.45 am the next day.
Train number 08439 Puri-Patna special train: This train leaves from Puri for Patna at 2.55 pm on Saturday. On Sundays, it reaches Patna at 9.28 pm stopping at 2.43 am Chittaranjan, 3.24 am Madhupur and 3.58 am Jasidih.