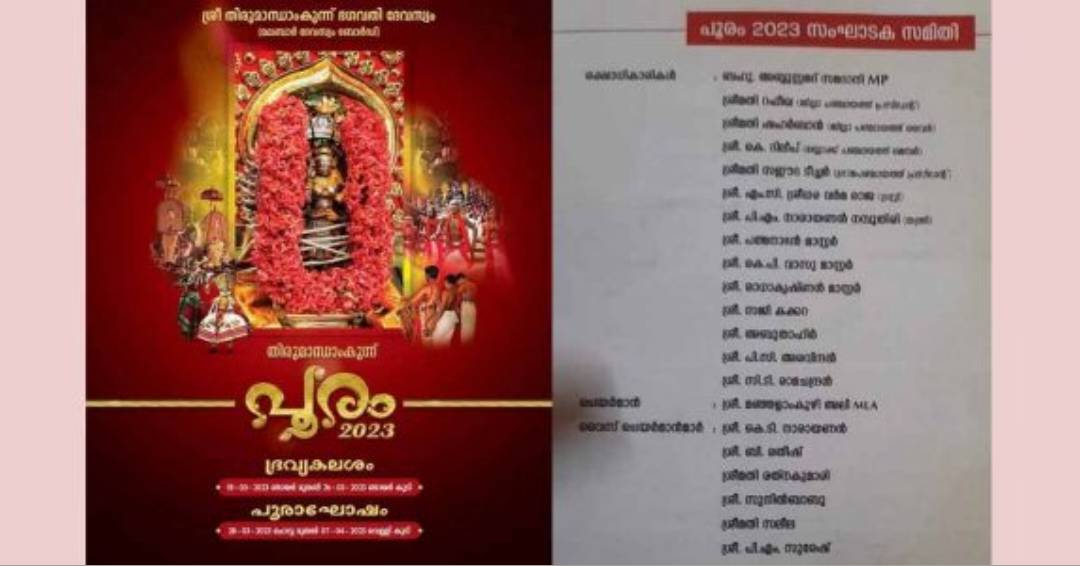 A petition by a Hindu Aikya Vedi activist questioning Muslims' participation in the 'pooram organising committee' of the renowned Thirumandhamkunnu Bhagavathy Temple at Angadippuram in Malappuram was listed by the High Court of Kerala on Friday.
The petitioner is against Muslims assuming significant positions in the temple's festival committee. The event will start on March 28 and run through April 7.
The chief patron of the committee, listed on the temple festival's brochure as IUML Perinthalmanna MLA Manjalamkuzhi Ali, is MP for the Indian Union Muslim League (IUML), Abdussamad Samadani.
According to verdictum.in, the petitioner, PV Muraleedharan, the secretary of the Hindu Aikya Vedi, filed a lawsuit in court challenging the festival committee's secular organisational structure. He has contended that the committee's bylaws were illegal since the Devaswom Board, under which the temple is governed, only permits Hindus to hold important positions on temple committees.
The petitioner requests that the Muslim members be removed from the temple celebration committee.
Green paint that had been used on the outside of a section of the temple recently sparked criticism. After protests, the walls were later repainted in sandalwood.
Vinayan, the painting contractor, informed the media that he chose the initial hue and that it was peacock blue rather than green. The case has been listed by the High Court.