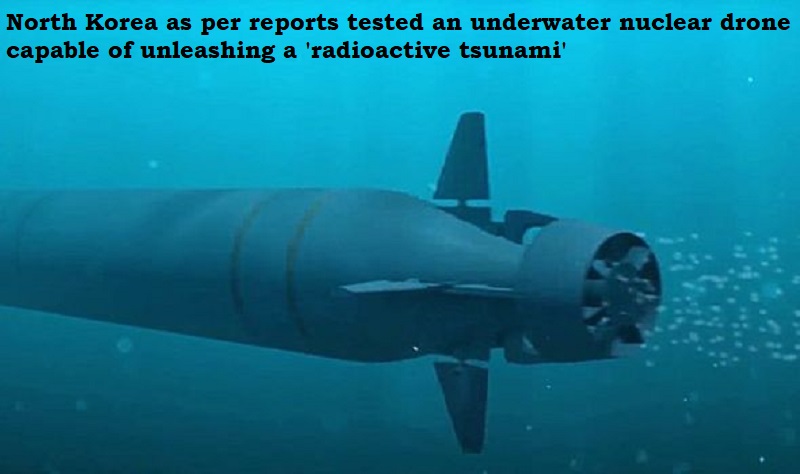 North Korea has reportedly conducted a test of an underwater drone armed with a nuclear warhead, which has the potential to create a radioactive tsunami. The test is said to have taken place at the country's Sinpo naval shipyard.
The development of such a weapon would be a significant advancement for North Korea's military capabilities, as it would allow the country to bypass missile defenses and launch a surprise attack on enemy ports and coastal cities.
Experts say that the technology required to create such a weapon is complex, and it is unclear how far along North Korea is in its development. However, the country's leader, Kim Jong-un, has previously stated his intention to develop such a weapon.
The test comes amid a tense situation on the Korean peninsula, with North Korea and the United States engaged in a diplomatic standoff over the North's nuclear weapons program. The two countries have held several rounds of talks aimed at denuclearizing North Korea, but progress has been slow.
The international community has condemned North Korea's nuclear weapons program and called for the country to abandon its nuclear ambitions. However, North Korea has continued to conduct tests and develop its nuclear capabilities, despite widespread sanctions and diplomatic pressure.