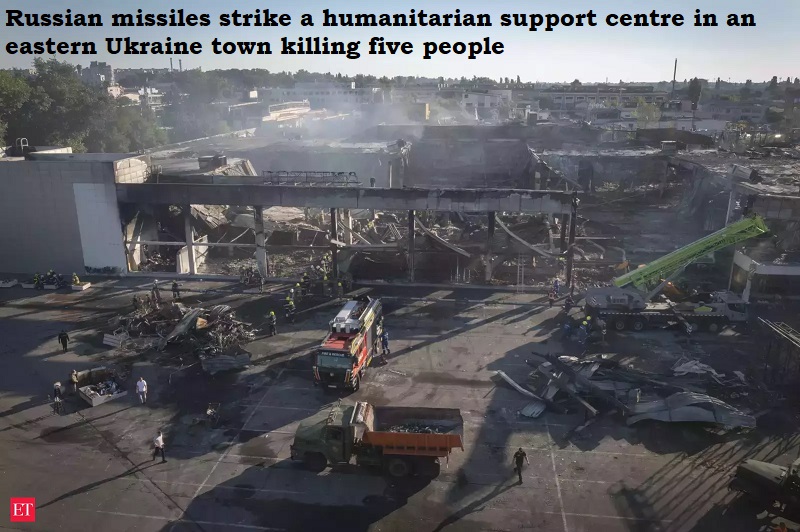 According to reports from Kyiv, five people have been killed in a rocket attack in the town of Avdiivka in eastern Ukraine. The rockets are believed to have been fired by Russian forces.
The attack comes amid escalating tensions between Ukraine and Russia, with both sides accusing each other of violating a ceasefire agreement that was reached in 2015.
The Ukrainian government has accused Russia of supporting separatist rebels in eastern Ukraine, where fighting has been ongoing since 2014.
Russia has denied any involvement in the conflict and has accused Ukraine of failing to implement the ceasefire agreement.
The latest attack is likely to further strain the already fragile peace agreement and increase tensions between the two countries.
The conflict in eastern Ukraine has resulted in the deaths of more than 13,000 people and has displaced millions.
The international community has called for an end to the violence and a diplomatic solution to the conflict, but so far, peace talks have failed to produce any lasting results.
The situation in Ukraine remains a major source of tension between Russia and the West, with the United States and its allies imposing sanctions on Russia in response to its actions in Ukraine.
The latest attack is a tragic reminder of the ongoing violence and instability in eastern Ukraine, and the urgent need for a peaceful resolution to the conflict.