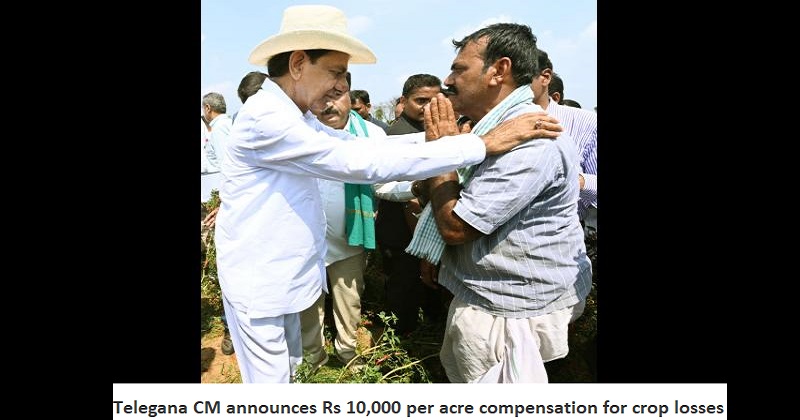 On Thursday, Chief Minister K. Chandrashekar Rao announced a Rs 10,000 per acre financial assistance to farmers whose crops were damaged by unseasonal rains and hailstorms last week, while criticising the BJP government at the Centre for showing little concern for farmers other than politics.
The Chief Minister's attitude towards tenant farmers significantly changed when financial support was made available to them for the first time.
The CM reported that crops covering 2.28 lakh acres had been damaged and that farmers would receive cash assistance of Rs 228 crore after conducting an airborne inspection of the rain-affected areas of Khammam, Warangal, Mahbubabad, and Karimnagar districts. The state government will be responsible for providing financial support for farmers on its own, the chief minister said in a statement to the media in Khammam. This was done in protest of the federal government's previous refusal to provide Telangana with crop loss assistance. Rao went into further detail regarding the degree of crop loss brought on by the unseasonal rains, noting that 2,22,250 acres of crops were lost, of which 1,29,446 acres were devoted to maize, 72,709 acres to rice, 8,865 acres to mango, and 17,238 acres to other crops.