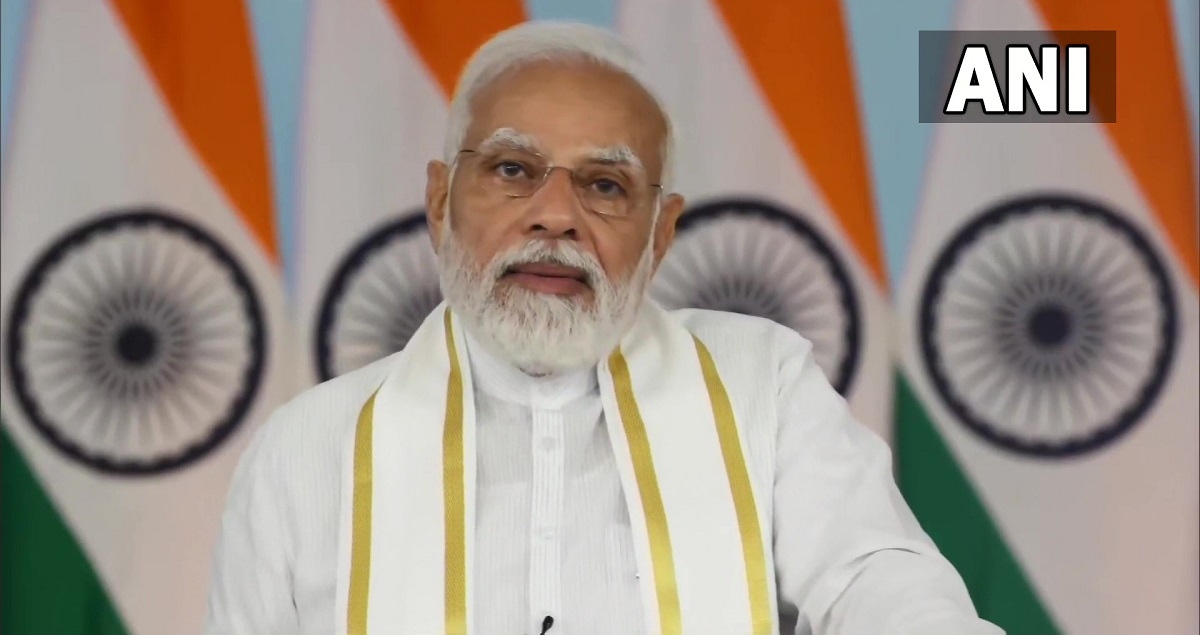 Davanagere: Invoking an incident in which former Karnataka Chief Minister Siddaramaiah allegedly slapped a Congress supporter, Prime Minister Narendra Modi on Saturday said that someone who cannot respect party workers can never respect people.
A video from Friday's incident, in which Siddaramaiah is seen purportedly slapping a supporter who had come to meet him at his Bengaluru residence, was shared widely across social media platforms. Addressing a rally in poll-bound Karnakata on Saturday, PM Modi, without naming the former Karnakata CM, said, 'I came across a video on social media where a prominent leader of a political party is seen slapping his own party worker in full public view. Can those, who can't treat their own party workers with respect, be respectful of the people? In the BJP, no one is big or small'.
Further, taking the attack to the police, PM Modi said Karnataka has seen opportunistic and selfish governments for a long time and it is time for the state to have a stable government of the BJP. 'Karnataka saw many opportunistic and selfish governments for a period in its history, seriously impairing its growth and progress. The state needs a stable BJP government for its development', said PM Modi, addressing the Vijaya Sankalp Yatre Maha Sangama on Saturday.
Taking a jibe at the Congress for raising the slogan 'Modi teri kabar khudegi' (Modi, your grave will be dug), Prime Minister Modi said while the grand old party may be dreaming of digging his grave, the people of Karnataka are saying 'Modi Tera Kamal Khilega' (Modi, more lotuses will bloom). 'Our country had been mired in dirty politics for years. What prevailed in the country then was the politics of allegation and blame game. But since coming to power, the BJP has transformed the 'Politics of Perception' in the country into the 'Politics of Performance',' PM Modi said.
Flaying the Opposition in Karnataka, which the BJP considers as its gateway to the South, PM Modi said, 'Karnataka saw and suffered opportunistic and selfish governments for a long time, which affected its progress. That is why a stable government of the BJP is the need of the hour, in the interest of the state's development'. 'Karnataka has made up its mind to bring back the double-engine government in the state. The BJP has put development on fast-track. Therefore, the need of the hour is for the BJP to return to power in the interest of taking Karnataka to development and prosperity', he added. The term of the existing Karnataka Assembly is due to expire on May 24. An official announcement of the poll schedule by the Election Commission is expected soon.