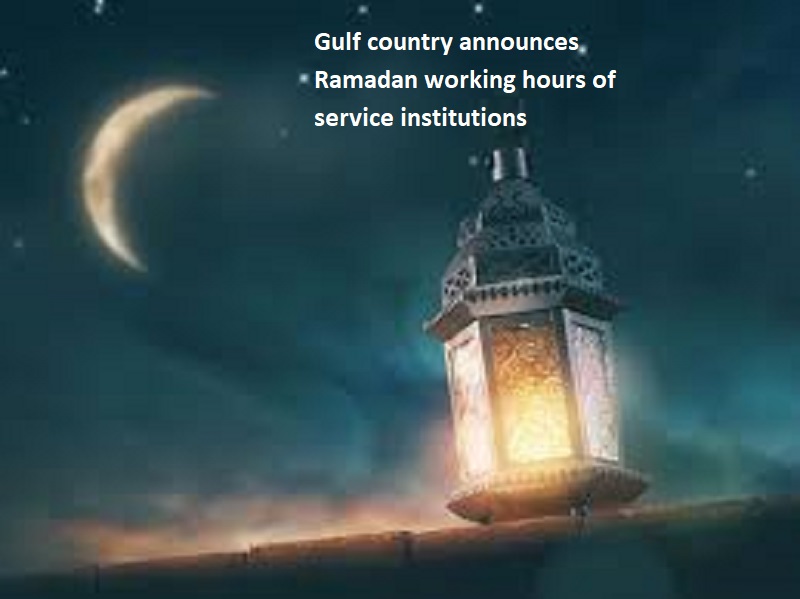 Muscat: Authorities in Oman has announced the Ramadan working hours of service institutions. The government has decided to implement flexible working hours in the units of the administrative apparatus.
Here is the official working hours of few government sector establishments:
1- Royal Oman Police, ( ROP ): Official working hours during the holy month of Ramadan (1444 AH) will be from 8:30 am to 1:30 pm from Sunday to Thursday.
2- The Ministry of Labour and the Consumer Protection Authority, ( CPA): All service outlets will be working  from 8 am until 2 pm. All electronic services are available around the clock.
Also Read:  Indigo launches new domestic flight service: Details
3- Ministry of Commerce, Industry and Investment Promotion: The working hours in the investor services halls in the Ministry's general office building and the directorates and departments affiliated to it in the governorates during the holy month of Ramadan will be from 9:00 am to 12:30 pm.
4- Health institutions: Working hours in most health institutions in the Sultanate of Oman during the morning period start from 8:00 am to 1:00 pm and in the evening from 7:00 pm to 12:00 am in the morning.
Qurayyat Hospital will receive emergency cases 24 hours a day during the holy month of Ramadan. The working hours of health centres and specialised complexes (Bausher Specialist Complex and Al Seeb Specialist Complex) in Muscat Governorate during weekends and official holidays will be as follows: 8am to 7pm (specialised complexes) and 7pm to 12am (health centres).