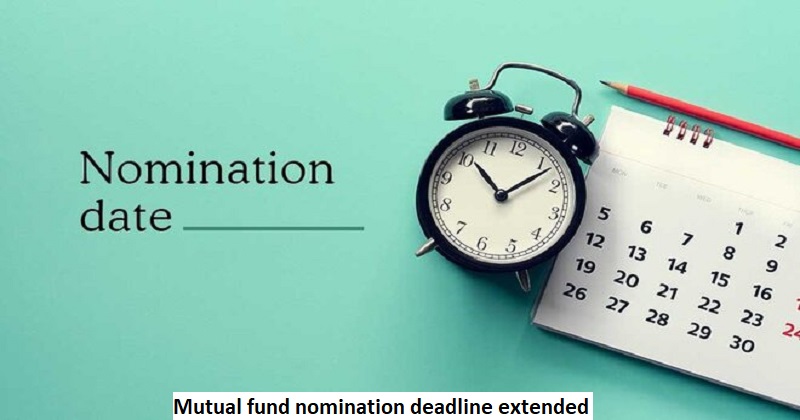 The deadline for mutual fund investors to provide nominee information has been extended to September 30, 2023. Previously, the deadline was March 31, 2023. The Securities and Exchange Board of India (Sebi) stated in a circular dated March 28, 2023, based on representations received from market participants, it has been decided that the provision mentioned at para 4 of SEBI circular dated June 15, 2022 with regard to freezing of folios, shall come into force with effect from September 30, 2023 instead of March 31, 2023.
According to the regulator's March 28, 2023 circular, the communication must provide guidance on how unit holders can provide nomination or opt out of nomination. Sebi made the nomination mandatory for existing mutual fund folios, including jointly held ones, in a circular dated June 15, 2022. Later, the deadline was pushed back to October 1, 2022, and then to March 31, 2023. The regulator also stated that new mutual fund unit holders are now required to submit either the nomination form or declare that they are opting out of the nomination.
Mutual fund investors who have already submitted their nomination details do not need to resubmit them. Those who do not wish to submit nominations may make an opt-out declaration to keep their mutual fund units from being frozen. Investors who want to opt in or out of nomination but have not yet submitted their nomination information can do so by going to the trading platforms of stock brokers or depository participants that provide this service.