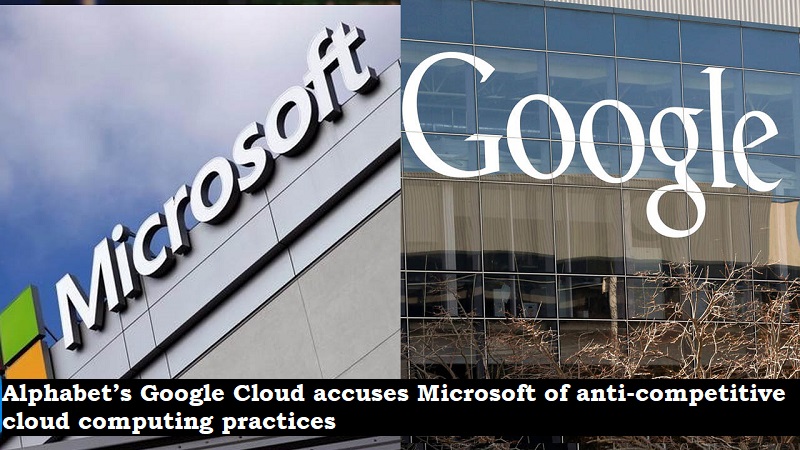 Google Cloud has accused Microsoft of engaging in anti-competitive practices in the cloud computing industry, particularly in Europe. Google's Vice President Amit Zavery criticized several imminent deals with European cloud vendors, saying they don't address broader concerns about Microsoft's licensing terms. Zavery disclosed that Google Cloud has raised the matter with antitrust agencies and urged European Union regulators to investigate the issue.
Microsoft, the world's second-largest cloud services provider, with just over 20% market share, has responded by reiterating its commitment to the European Cloud Community's success. The rivalry between the two US tech giants in the fast-growing, multi-billion-dollar cloud computing industry has drawn greater regulatory scrutiny, including in the US and the UK, due to the dominance of a few players and the industry's increasing importance to companies.
Microsoft has offered to adjust its cloud computing practices as part of a deal with a few smaller rivals, which will suspend their antitrust complaints. However, Zavery said Microsoft has an 'anti-competitive posture in cloud' and is leveraging its dominance in the on-premise business and products such as Office 365 and Windows to tie Azure and the rest of cloud services. He added that this makes it hard for customers to have a choice.
Zavery also criticized individual deals that Microsoft has struck with several smaller European cloud vendors, saying they only benefit Microsoft and create an unfair advantage. He stated that the broader problem needs to be resolved, and the terms should be available to everyone, not just to a select few.
The European Commission declined to comment on the issue. Microsoft is also facing another EU antitrust complaint from CISPE, whose members include Amazon, which has rejected Microsoft's proposed changes. Zavery dismissed the suggestion that the issue is merely a dispute between Google and Microsoft and emphasized that the problem is with the cloud industry, which should be an open, flexible way for customers to deploy their software and have more choices about where to run their software.