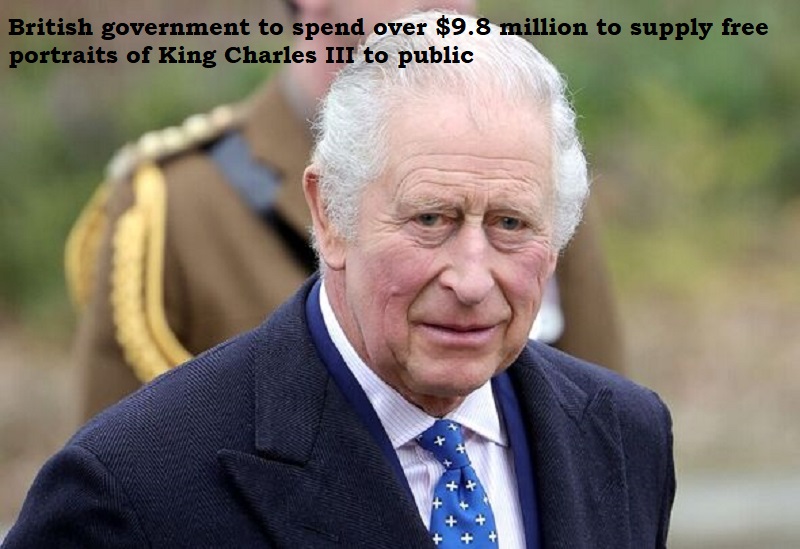 The British government plans to spend more than $9.8 million (£8 million) on providing free portraits of King Charles III to public council offices, courts, schools, police forces, and fire and rescue services. The initiative is intended to celebrate the reign of the new king, who ascended to the throne after the death of Queen Elizabeth II last year. The Cabinet Office has defended the decision, arguing that the posters will act as a 'visible reminder' of the public's new monarch. The scheme will start after the king's coronation, and eligible public authorities will be given the opportunity to request a free framed portrait once the official posters are released by Buckingham Palace.
However, the use of 'extravagant' sums of money on the portraits has drawn criticism from anti-monarchist groups. The Tories have also been accused of misusing taxpayers' money. Prime Minister Rishi Sunak has come under particular scrutiny, with a government report revealing that he spent over $617,249 (£500,000) on private jet trips last year, including a trip to the COP27 summit in Egypt for £108,000, followed by the G20 summit in Bali for £340,000. Sunak is also said to have had the local electricity grid upgraded to accommodate his $480,000 (£400,000) private heated swimming pool in his North Yorkshire home.
The announcement of the portrait initiative has faced backlash, as many ordinary Britons are struggling with a cost-of-living crisis. The annual rate of inflation reached 11.1% in October 2022, the highest in 41 years, before easing down. However, since January, it has risen again, with the rate standing at 10.4% in February. As a result, many people believe that the government should not be spending public money on such initiatives, especially when local councils are raising taxes and cutting public services, schools and hospitals are struggling, and the nation is facing a challenging economic environment.
Graham Smith, the chief executive of the anti-monarchist group Republic, stated that spending money on the portraits is nonsense and that the government has lost the plot if they think people want their money spent on pictures of Charles. He added that if anyone really wants an official portrait, they should pay for it themselves. The Labour Party has also launched a campaign to target the Conservatives for their misuse of taxpayers' money on luxury travel and hotels.