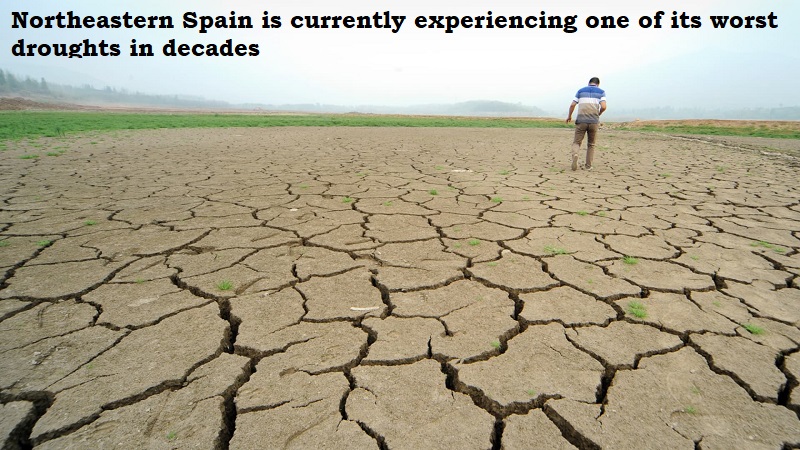 The northeast of Spain, including Catalonia and Barcelona, is currently facing one of its worst droughts in decades, which has lasted for 32 months. The 7.7 million people living in Catalonia are severely affected by the lack of rainfall, with Barcelona currently facing a severe water crisis due to empty reservoirs.
If rainfall predictions do not improve, authorities warn that the region will experience a 'drought emergency' in September, and water usage will be subject to stricter limitations.
According to the Spanish government, Catalonia's reservoirs have lost 27% of their original capacity, and the situation in the Guadalquivir river basin in southern Andalusia, where reservoirs are only 26% full, is even worse. Water from Catalonia's Sau reservoir has been transferred to neighbouring reservoirs in recent weeks to maintain water quality.
Due to current laws, each resident in Catalonia's cities is permitted to use 230 litres of water per day, which includes both individual and shared amenities. However, the allocation would be reduced to 200 litres under 'emergency' plans. The regional administration is also attempting to impose fines on municipalities for excessive water use.
The situation is already grave for some of the towns and villages in Catalonia, with water being restricted in L'Espluga de Francoli for several months. The household water supplies of the 3,600 inhabitants are shut off every night from 10 p.m. to 7 a.m., and a tanker truck delivers water three times a week to replenish supplies.
The current drought is considered one of the worst in 50 years, and Catalan leader Pere Aragones has described it as the worst problem the region is facing. Climate change is believed to have taken hold very quickly over the past two or three years, according to Xavier Rosell, who is responsible for environmental issues and municipal services in the area. Similar severe water shortages occurred in the region between 2003 and 2008, but droughts are now happening more frequently and for longer periods of time.
Spain's Agriculture Minister Luis Planas has acknowledged the difficult moment that the country is facing in terms of both water resources and rainfall. The severity of the drought highlights the need for long-term solutions to manage water resources effectively, especially in areas that are susceptible to droughts.