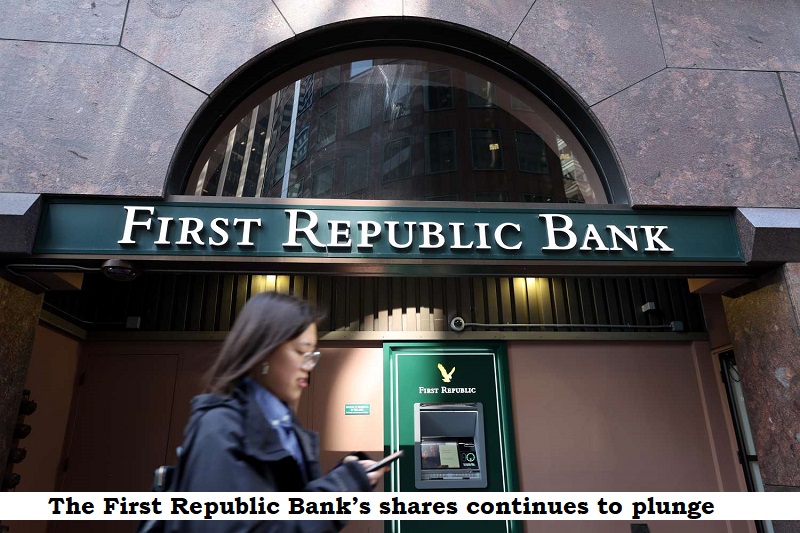 The shares of First Republic Bank continued to drop on Tuesday, as regulators scrambled to find a way to stabilize the bank's financial health. This California-based lender's stock price has fallen over 90% this year and dropped by an additional 50% after customers withdrew $100 billion of deposits during last month's Silicon Valley Bank collapse. In response, First Republic announced that it was considering 'strategic options' and would fire up to 25% of its workforce. However, a Financial Times report suggested that the bank was struggling to find a solution.
The US government has been considering various options to rescue First Republic Bank, including large US banks injecting more money into the bank or the Federal Deposit Insurance Corporation taking control of the bank while offering a government-sponsored guarantee for all deposits. The Biden administration is reportedly becoming increasingly concerned that First Republic Bank is running out of time to assure depositors and investors that it is financially sound.
However, despite this crisis, there are no signs that the US government is concerned about the supposed expansion of the First Republic crisis into the wider banking sector. On Tuesday, the KBW regional bank index dropped less than 4%, even though the First Republic Bank experienced a massive dip in its stock price.
First Republic Bank's campaign to stabilize its financial health has become a major concern for the US government, and the bank is looking for ways to bounce back. With regulators scrambling to find a solution, First Republic Bank's future remains uncertain.