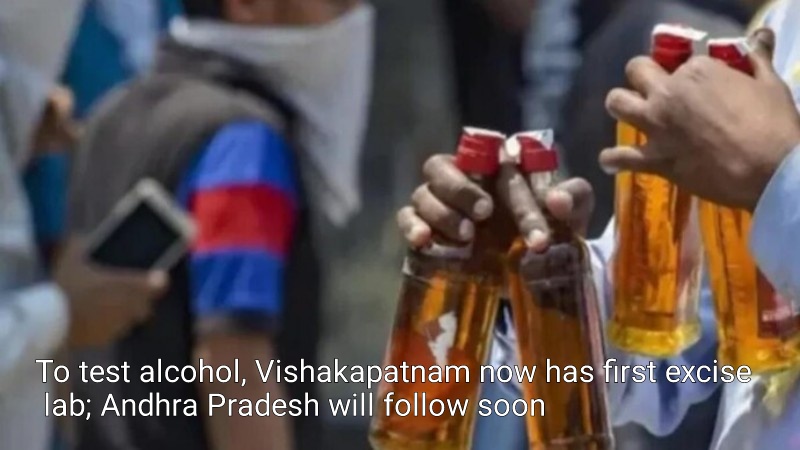 A cutting-edge prohibition excise laboratory will soon be established in Vishakapatnam, where it will be possible to assess the potency of other narcotic compounds and alcohol produced by distilleries. To establish up this facility at a cost of Rs 3 crore, the excise department is collaborating with the analytical chemistry department of Andhra University.
The lab will be opened in the next five days, Excise Superintendent and Divisional Manager B Srinivasa Rao told The New Indian Express. He added, 'The lab will help measure impurities in liquor and also detect the presence of narcotic drugs in chocolates. Impurities in any product that has alcohol in it can also be detected. This will be a big step in preventing the adulteration of liquor. Impurities can be identified as different brands have products of different formulae.'
The objective of these labs is to evaluate the standard of spirits being produced, and since the machinery can determine whether different spirits have been blended, it also aids in maintaining purity.
The lab's equipment is now being installed. Gas chromatography, high-performance liquid chromatography, a digester, and atomic absorption spectroscopy equipment are among the tools that are included in the newly constructed facility's features, along with a 24 hour power supply, fully air-conditioned laboratories, and a gas chamber.
Rao stated, 'The new facility will allow officials to undertake various studies. Identifying the percentage of alcohol and other substances in liquor will become easy. This will further ensure that quality of alcohol is maintained at distilleries.'
This is the first of several labs that will open in the near future in Kurnool, Kakinada, Guntur, and Tirupati.
It was reported in April of this year that the excise department would establish a lab in Ranchi to analyse alcohol that had been seized in order to determine whether it was fake. In Jharkand, the sale of fake and illegal alcohol is common, and the police and excise department have been conducting raids frequently.