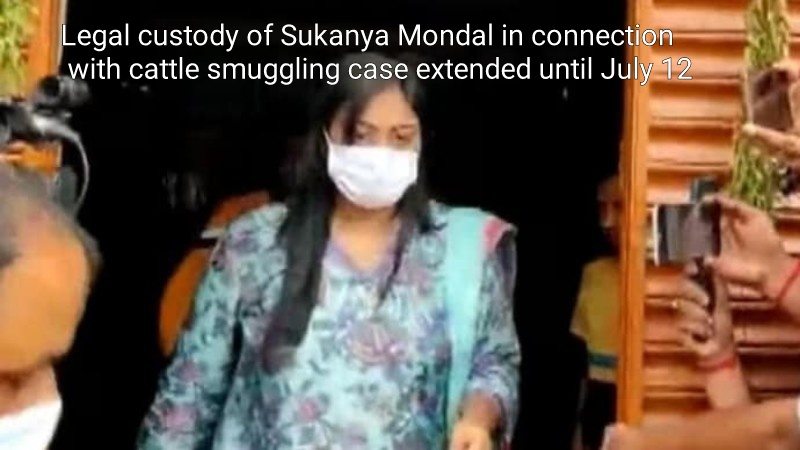 Sukanya Mondal's legal custody has been extended by the Delhi Rouse Avenue Court until July 12 for Trinamool Congress (TMC) powerhouse Anubrata Mondal. In the livestock smuggling case, she is one of the accused.
Along with Sukanya, Manish Kothari, the chartered accountant for Anubrata Mondal who was also one of the numerous accused in the livestock smuggling case, will remain in detention. Two months from now, the two are expected to appear before the Enforcement Directorate (ED) special court.
The Enforcement Directorate arrested Sukanya Mondal on April 26 in connection with the West Bengal cattle smuggling case. She received a call from ED at the Delhi headquarters. Her father and a few other people who were allegedly engaged in the case were also arrested after extensive questioning by the central agency.
At the moment, Anubrata Mondal is detained at Delhi's Tihar prison. Sukanya has in the interim filed a petition asking for immediate release on bail due to illness. On May 26, this appeal is likely to be heard by the same Rouse Avenue court bench, according to sources.
The ED asserted in a supplemental charge sheet submitted last week that Sukanya was actively involved in numerous financial transactions involving the smuggling of livestock to Bangladesh. She has so far refuted the accusations, saying she was unaware of the in question transactions.
According to the ED in its case, Sukanya's income increased exponentially between 2019 and 2022. Sukanya stated she had been a teacher since 2014 and that was her sole source of income during the investigation. She has acknowledged owning stock in various companies, however she claimed to know little about it as her father handled such business dealings.